This Thanksgiving I'm looking to chef and farmer Chris Fischer for advice on what to serve. His first book, The Beetlebung Farm Cookbook, won this year's James Beard award and is filled with satisfying seasonal recipes from his family farm on Martha's Vineyard. The late harvest Thanksgiving menu includes some of his favorite caramelized dishes, including caramelized Brussels sprouts, salt-baked sweet potatoes, a turkey gravy that's thickened with sweet caramelized onions, and a decadent caramelized apple tart for dessert. There are also three full pages on how to divide and conquer the turkey! One of Chris's traditions—celebrating Thanksgiving twice, with his family on the day and then cooking with friends the following Saturday—sounds like a wonderful way to extend the holiday and ensure leftovers are put to good use.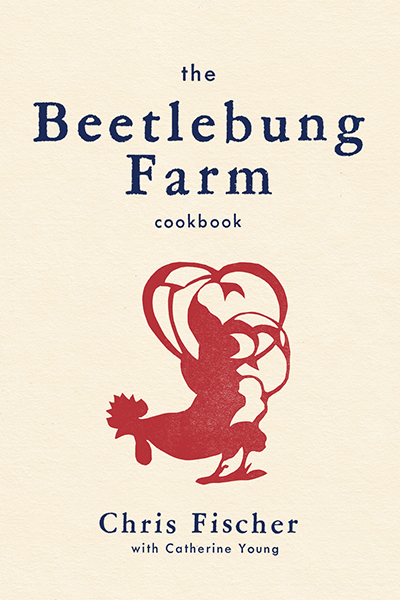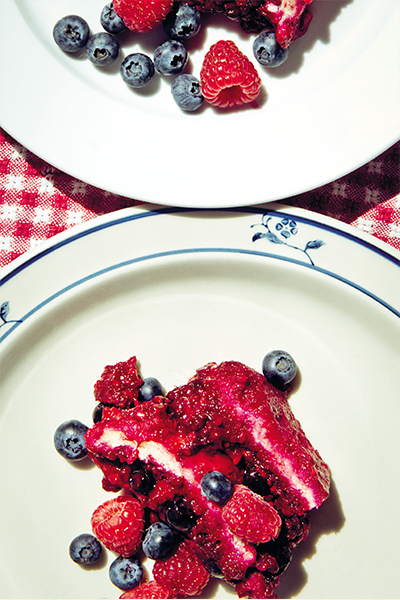 Chris Fischer's Caramelized Brussels Sprouts
Chris's tip to perfectly caramelized sprouts is to cut them in half, lengthwise, to create a flat surface that maintains even contact with the pan. He suggests working in batches or using two pans if needed and says you can cook them an hour or so before serving and then warm them up quickly in a hot skillet or oven just before putting them on the table.
Serves 8
1 to 2 tablespoons neutral oil, such as canola
About 2 pounds Brussels sprouts, trimmed and halved through the core
Kosher salt
4 sprigs thyme (optional)
About 2 tablespoons freshly squeezed lemon juice
Rub a large cold skillet (or two) with oil. Arrange the Brussels sprouts cut-side down in the oiled pan. Turn the heat to high, season with plenty of salt, and cook the sprouts until you can smell the sugars caramelizing, about 5 minutes. Reduce the heat to low and continue cooking until the cut side of each is nicely browned, about 12 minutes. Add thyme, if using, then flip the Brussels sprouts and continue cooking until they are cooked through, about 5 minutes more. Season with lemon juice and additional salt and serve.