A quick scroll through Alice Naylor-Leyland's bright and playful Instagram will change everything you previously thought about life in the English countryside. Alice, a hostess par excellence, lives with her husband Tom and their two young children between homes in Cambridgeshire and London. From entertaining to style, Alice has a knack for living beautifully. Vogue and Harper's Bazaar have taken notice. She contributes to both magazines as well as writing her own blog, Mrs. Alice.
You split your time between your family's county house in Stibbington, in rural Cambridgeshire, and a flat in London's Chelsea neighborhood. Where do you feel more at home?
My children are in the countryside and go to school there so I definitely feel like that is my home. London I use as a base to work and whizz about from, but my heart is definitely at Stibbington. Nowhere better for me in the world, really.
I love your sense of style. Is there a style icon, past or present, who inspires you?
My mother has always inspired me. I grew up with her on my own as a single child so I looked up to her endlessly. I remember her rows of Chanel pumps, beautiful 1980's Dior and YSL in her wardrobe. She was and still is so chic. She inspires my home and decorating a lot, too. Always adding those extra special touches that most would overlook.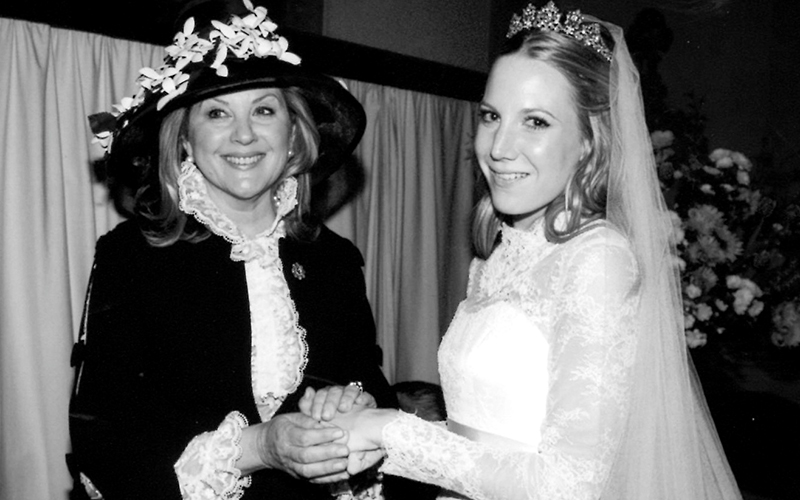 I'm drawn to layering pattern and color in my interiors, how would you describe your own approach to interior design?
With interiors I think I try and be brave and use color and design where appropriate, but I also like to keep things traditional. I am sucker for any kind of chintz and am very old fashioned when it comes to shapes, textures, and even furniture. As you mentioned, when it comes to rooms it is all about layers. It's hanging those plates on the wall, attaching trims to your lampshades, and scattering prints in empty spaces. That really makes a room, in my opinion.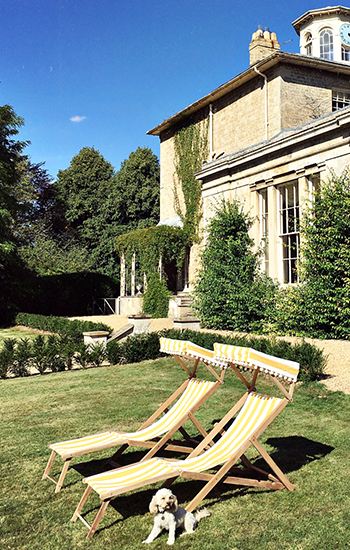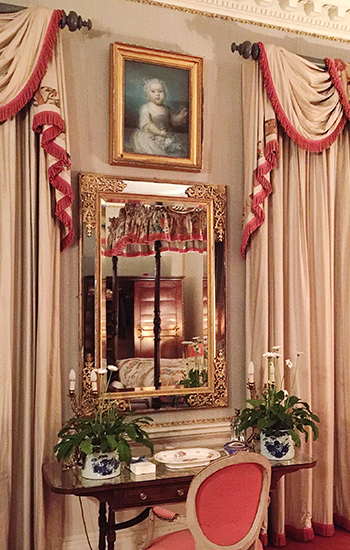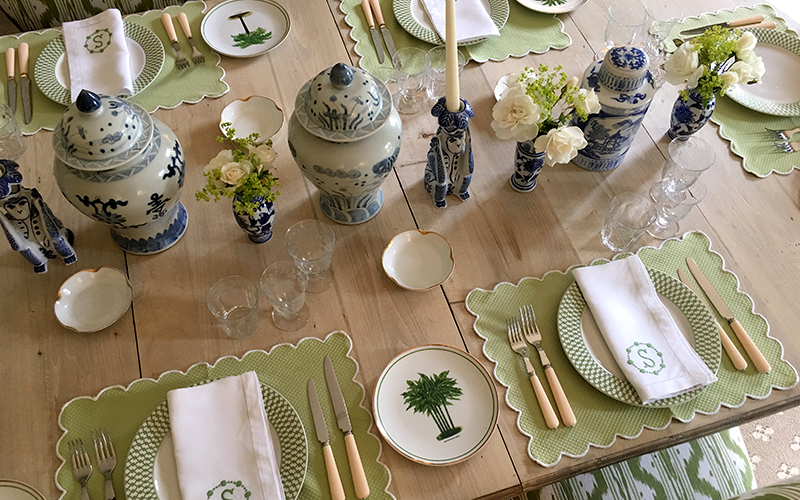 I'm a fan of your stylish, uplifting Instagram. Who do you like to follow?
I love a mixture. Pippa Holt's dreamy exotic pictures always catch my eye, as do Amanda Brooks's quintessential English country life. I like the fun ones too and am slightly obsessed with Deliciously Stella, who mocks all the health conscious eaters out there. For flower inspiration, Floret Flower is sensational.
I read that you grew up in a hotel in London, which makes me think of Eloise at the Plaza. What was your childhood like?
I grew up in London with my mother and went to a day school there. When I was 11 I went to a boarding school near Ascot and my mother eventually moved to the country. As I got older London life was too exciting to leave behind and luckily my stepfather had a hotel in London, 11 Cadogan Gardens, which he very kindly let me stay in. It really was like Eloise in a way. Calling for room service, saying goodbye to the doorman as I pranced about London town. It was fun and totally mad now I look back upon it.
You have two young children. What's the most unexpected part of life with two little ones?
The overwhelming love and subsequent complete lack of control! I feel like I can control other areas of my life but you really can't and shouldn't try to perfect two little people. I think I tried to do this with Billy when he was younger but I am definitely more relaxed now. At least I hope! I am also amazed at the love between them. I hope that is something that will never change.
You clearly love organizing unforgettable parties—your 30th birthday celebrations included Alice in Wonderland-inspired decorations, personalized place settings, and playful gift bags. Is there one party you've organized that stands above all others?
My 30th really was a little bit of dream come true to organize. I got married at 24, I was young and therefore planning my wedding was heavenly but all a little overwhelming. Having gone to lots of friends' weddings afterwards, it gave me so many ideas for a party of my own. Over here 30th birthday parties aren't that common, so I thought it would be fun to just make it all a little bit different, whimsical and exciting with lots of flowers, animals, balloons, etc. I wish I could do it all over again!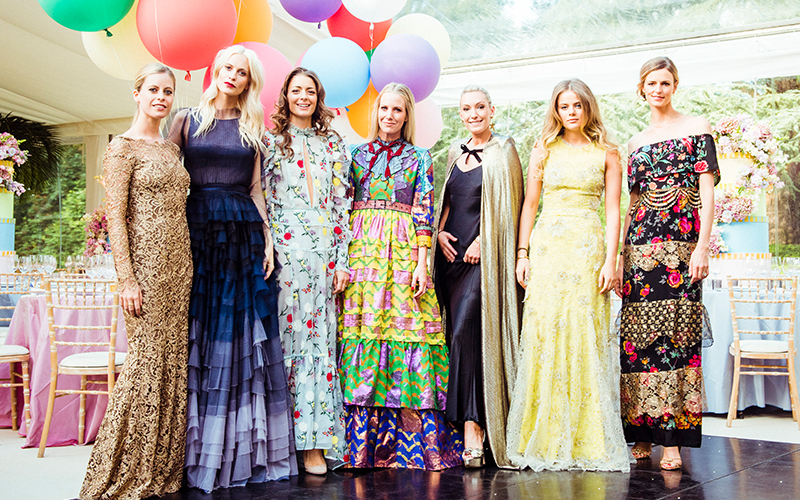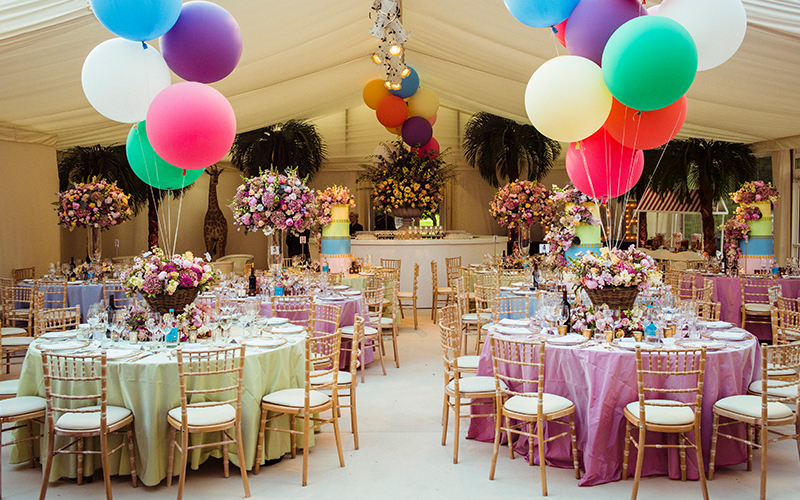 What's your favorite AERIN product?
Your Rose Collection is my dream. I am so in love with the smell and particularly love the Rose Oil to put on at night. Heaven.
All images courtesy of ANL.