Amanda Shine of The Setting makes beautiful, one-of-a-kind ceramics in her Soho studio in NYC. Customers are encouraged to personalize each piece with a favorite aphorism, love note, or set of initials that are incorporated into the valley of a bowl or the lip of a mug. I've always loved monogramming as a way to personalize a gift, and I think The Setting's pieces are perfect for gifting this Valentine's Day.
Amanda started working at the pottery wheel back in middle school, but it wasn't until after leaving a career in fashion that she launched The Setting in the summer of 2016. The Setting's design ethos is reflected in Amanda's sentiments about entertaining and hosting: simple is better.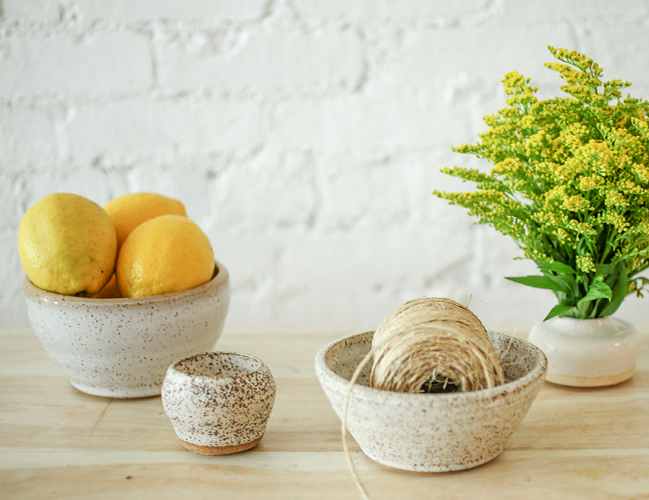 Tell me about your transition from modeling to event planning to ceramics.
I fell into modeling and almost immediately began looking for other creative outlets. Cooking at home for myself and my roommates came very naturally, as did entertaining for friends. We started to have small gatherings and then began working with my brother's company, Gin Lane Media, to organize non-profit events.
Ceramics was very much a passion project—I met my business partner, the illustrator Billur Kazaz, at a ceramics workshop—and we both loved the idea of a custom ceramic piece for the girl who did not necessarily want something as precious as the handmade options readily available, but who also wanted a bit more than what was on sale at Target.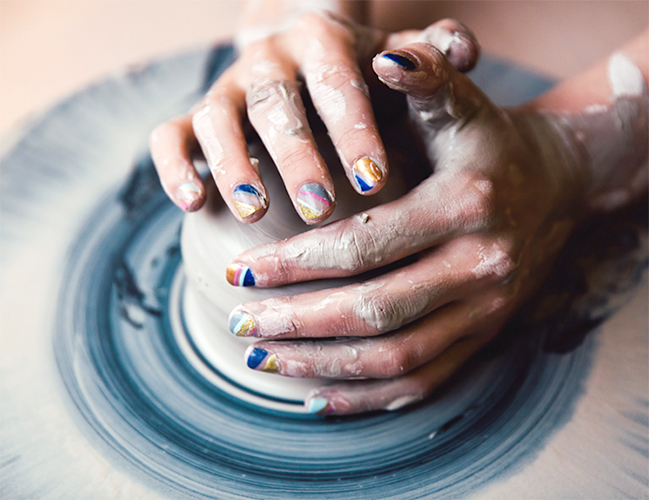 What, to you, makes a really well-dressed table?
A high-low blend of flatware that's been acquired over time and travels. I love stories of how someone's kitchen and dining room came together. It's almost as entertaining and educational as the food.
I know that you love to bake. What are you making for Valentine's Day?
One of my best friends has invited me for a sleepover on Valentine's Day, so I'm going to make her raspberry muffins the morning after.
I'm all for simplicity when it comes to entertaining. What's your secret to an easy dinner party or evening with friends?
My advice is to have your friends help you throughout the evening—it's a simple way to ensure you enjoy yourself and that your guests have a nice time.
Where do you seek out or find inspiration for your designs?
Traveling, reading, spending time with my friends and family, and being lucky enough to live in New York.
For other Valentine's Day gift ideas, see AERIN's new guide.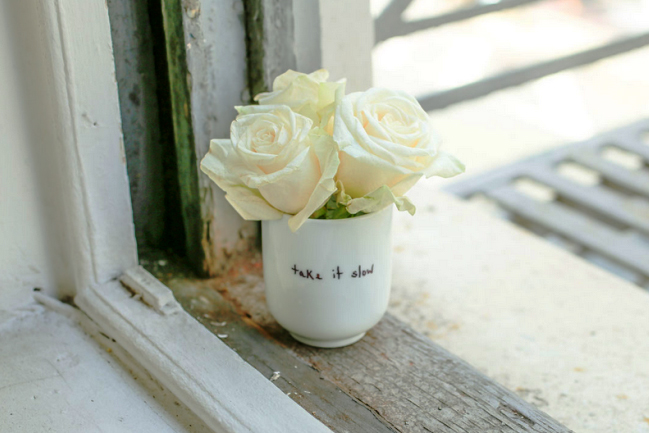 Photographs: courtesy of Garance Dore (first image), and The Setting (remaining images)