Antonia Miletto Gioielli is an Italian jewelry designer who splits time between New York City and Venice, Italy. Her pieces are a union of contrasting elements: faceted gemstones, resin, rare woods, ebony, and precious metals set in 18K gold or sterling silver—a perfect complement to a classic wardrobe and understated AERIN accessories. A selection of Antonia's jewelry is currently available at AERIN Southampton.
You originally studied architecture, does that have an influence on how you approach designing your jewelry?
Architecture, like jewelry, is made of form, color, and material. It comes naturally to me to think of my jewels as small pieces of architecture.
All of your pieces are finished by hand by craftsmen in Milan and Florence and include unusual combinations like ebony paired with precious metals and wood and resin with gemstones. Can you tell me more about this approach?
My wish to design classic pieces that have a hint of the unexpected inspired me to look for materials that were not widely used in jewelry design. This led me to different precious woods, resin, pressed leather, etc., and gave me the chance to meet the skillful artisans that turn my ideas into reality.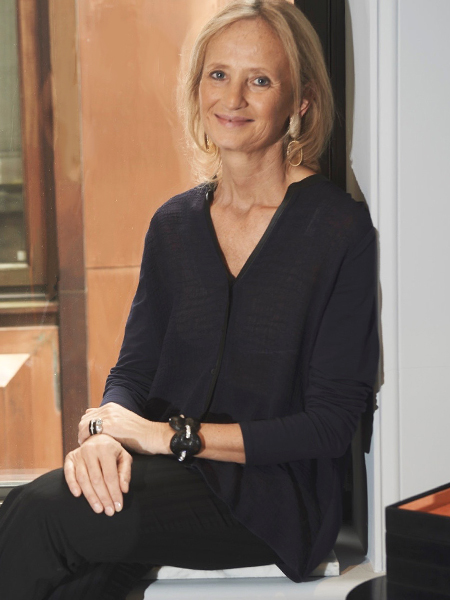 Why do you think the artisanal tradition has remained so strong in Italy?
Italians have always been known for their strong aesthetic and the high quality of their artisan tradition. This combination remains, creating the everlasting strength of our excellent hand-made goods.
Along with Natascha Demner you run Demner Miletto, a by-appointment salon on the Upper East Side. Can you tell me more about what you do there?
Demner Miletto is our salon and creative haven on the second floor of a townhouse on the Upper East Side. Natascha and I show our own work and that of European designers and artisans we both admire. We are inspired by these collaborations and very much enjoy introducing such talent to our curious friends and clients in New York.
How would you describe your aesthetic in five words?
Classic jewelry but never ordinary.
Your Venice store has silk-padded walls in a beautiful burnt orange shade. What was the inspiration behind the space?
I love the color orange and its meaning—I associate it with warmth and happiness. I wanted a simple but elegant space where you feel welcome and protected. Among these soft padded walls many business relations and also big friendships have started.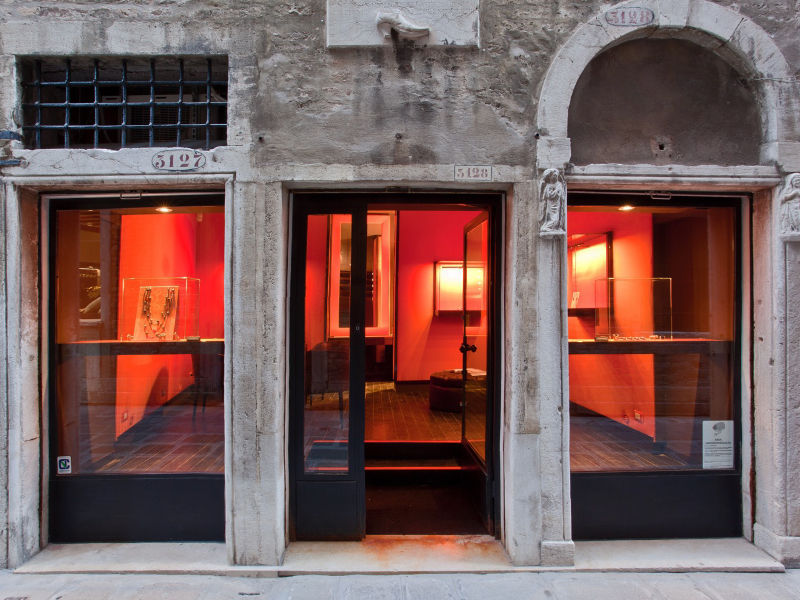 When you are in Venice, what are your three must-do experiences?
Get lost in the city.
Visit the Santa Maria dei Miracoli Church in Cannaregio, the first Venetian Renaissance church. It's in the middle of nowhere and when you find it you see a tiny precious piece of architecture, a real jewel.
Venice is a beautiful, mysterious, and unique ancient city. But you should also explore the lagoon and the islands around it.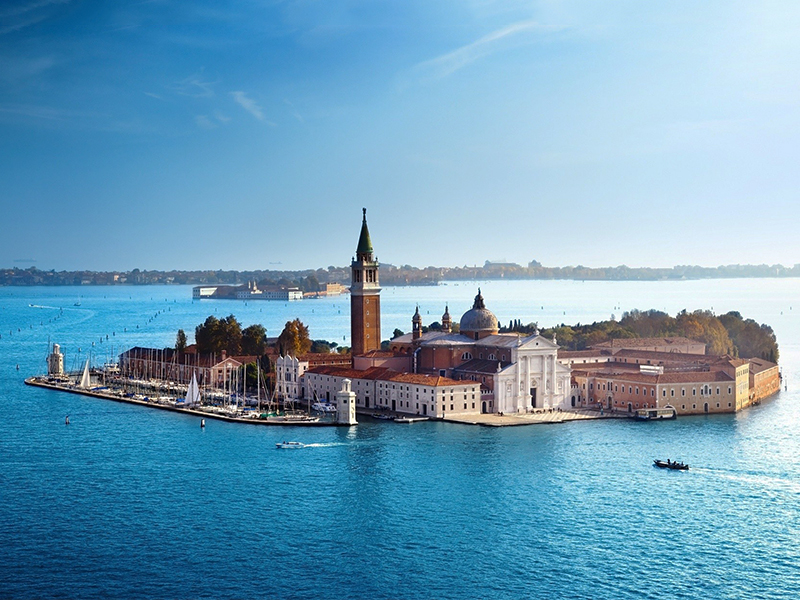 What are your current favorite pieces from the AERIN collection.
At the moment I'm in love with the Military Flower Printed Fringed Scarf that I will be using next month while climbing the Peruvian mountains, complemented by the marvelous Rose de Grasse fragrance.