Before he became a celebrated landscape designer Art Luna was a celebrated hair stylist, with a coterie of A-list clients loyal to his Los Angeles salon. These days his sculpting tool of choice is a pair of garden shears, and his experience as one of Hollywood's go-to colorists serves him well when choosing complementary shades of flora for his in-demand gardens.
For some, a move from hair styling to landscape design would seem like a big career change; I get the sense you think differently. I'd love to hear how you moved from one to the other.
I had a courtyard in my West Hollywood salon that I used as a waiting area. Clients would sit in the courtyard waiting for their hair color to process and there were stations for blow-outs and color application. Living in California, I was able to use the courtyard most of the year. It quickly became the area most clients wanted to be in, so I started reading books on courtyards and visiting gardens for ideas. I gardened in the courtyard every weekend and became very passionate about the beauty of nature. Clients liked what they saw and would ask me to come help them with their courtyards. I loved it so much that I started to travel to England, France, and Italy to learn about gardens and design.
_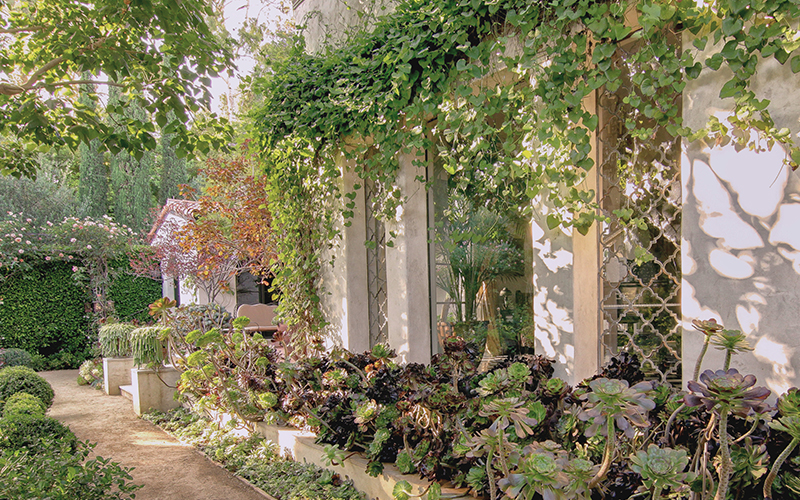 _
Did you have a garden or outdoor space growing up? Have you always been intrigued by plants?
I did. As a matter of fact, when I started gardening and designing my mother reminded me that I would always complain about having to work in her garden.
In starting anything new there's always a steep learning curve. What were the first big lessons you learned?
Do the research, believe in your passion, and don't be afraid to make a mistake. My favorite quote is by Maya Angelou, "When you know better... you do better." Be the best you can be.
What are the elements of a perfect outdoor space?
Beautiful light, trees, water or a fountain, and scent. A nice place to read and have meals in.
_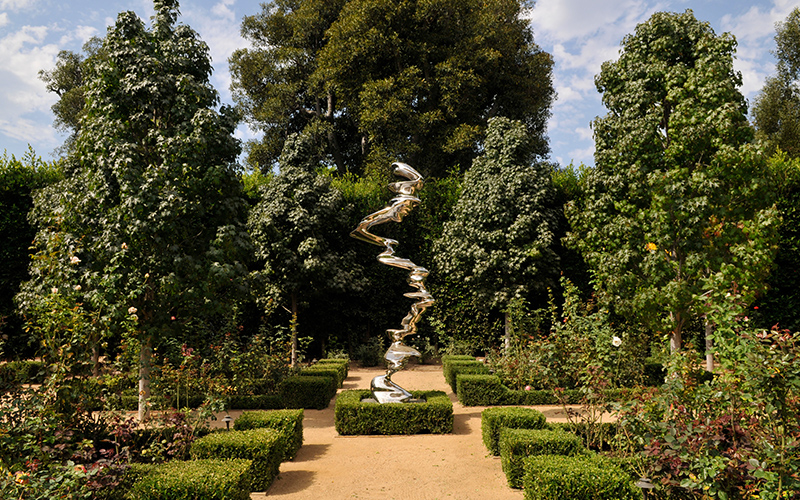 _
I'd love to know more about your process, from mood boards to research.
First, I present lots of pictures of gardens, trees, plants, and flowers to get a sense of what the client likes. I then do a preliminary plan of the garden that includes a pool, a pergola or trellis for meals and lounging, hardscape, trees, and a water feature, then the flowers and borders. My favorite part of the process is the collaboration with the client. Research is always travel; I like being in the places I read about to get a better sense of the feeling of a garden.
What is one plant you think everyone should have in their garden? Why?
Jasmine. It's very hardy, low maintenance, and has a wonderful flower and scent.
Define your aesthetic in three words:
Whatever feels right.