What makes San Francisco such a great city for children?
We are really lucky to be growing up in San Francisco. It is a city but there are trees and parks so it feels like a friendly city. There are lots of fun little cafes and ice-cream places. San Francisco isn't huge, so you live near all your friends.
What's your favorite park in San Francisco and why?
We love Alta Plaza in Pacific Heights because it is great for kids and dogs. It's where we take Dash, our Papillon, to run. The kid's
park is also fun—they have a big climbing dome, slides, and swings. It also has a great view of the city because it's on top of a hill.
Do you have a favorite beach near the city?
Crissy Field is a park and beach right by the Golden Gate Bridge. It has a little shallow tide pool, which is great for swimming because it is much warmer than the Bay. The beach is also dog friendly and there are always lots of dogs for Dash to play with. There's also a trail where we can ride our bikes all the way from our house to the beach and across the Golden Gate Bridge.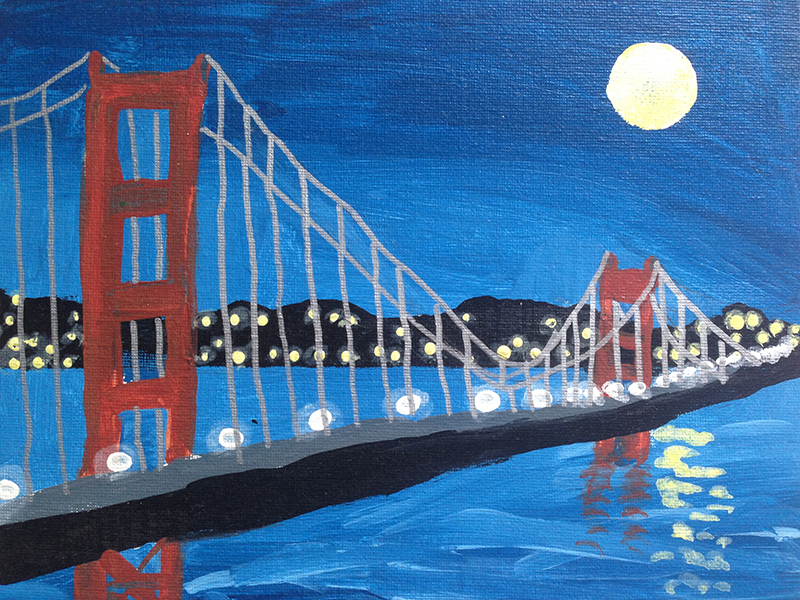 Do you have a favorite museum? Why do you love it?
We have different favorites—the de Young is amazing for art and from the green roof terrace you can see the whole city. They have a really fun art camp in the summer. The Exploratorium near the Ferry Building has all kinds of experiments and is a really great place to learn about science and how things work. There are tons of activities, like making crazy shapes with sand by using two magnets—the trick is that the sand has iron in it.
What's your favorite way to travel in SF: ferry or cable car? Tell us why?
Every time we try to ride a cable car they are really full, so we have to hang on to the side—it's really fun! We also love to scooter and bike.
Which ice-cream parlor would you recommend to other children—what's your favorite ice cream there?
Definitely the Straus soft serve ice cream they serve at Gott's in the Ferry Building because they layer the chocolate chips inside. Smitten in Hayes Valley has ice cream in flavors like Cinnamon Apple Crisp and Sticky Toffee Pudding. It's a cool process—a liquid nitrogen machine freezes the fresh ingredients and the ice cream is made instantly on the spot when you order. Ghirardelli Square has amazing ice cream Sundays, and of course, tons of SF-made chocolate!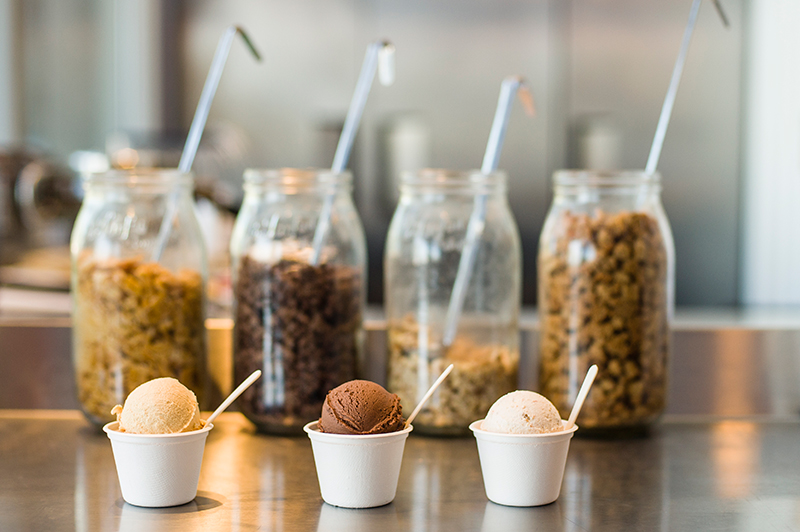 And which toy store?
The Ark on Sacramento Street has fun Lego bricks and cool seasonal stuff. We always find new things that we haven't seen before.
If you were asked to plan your perfect Saturday in the city, what would it include?
Brunch with friends and our dad's chocolate chip pancakes. Then we might rock climb at Planet Granite, go on a short bike ride
in Marin Headlands or in Tiburon, maybe visit the Marine Mammal Center to see all the seals, sea lions, and otters that they have rescued. For dinner, we would head to Pizza Delfina, walk home, watch a movie, and stay up as late as possible!
Picture credits, from top: The Exploratorium; The Golden Gate Bridge by Chase and Chloe, Smitten Ice Cream