The German actress Baroness Cleopatra von Adelsheim von Ernest—Cleo, to her friends—married Prince Franz Albrecht of Oettingen-Oettingen und Oettingen-Spielberg in July last year. The two wed in Bavaria before 800 guests and hosted a reception at Oettingen Castle that lasted, for some revelers, until eight o'clock the following morning. A royal wedding always sparks the imagination, but what really captured my attention was Cleo's incredible Luisa Beccaria gown; custom made, its 23-foot train was pure romance, and the Sandra Mansour dress she changed into for the reception was equally stunning.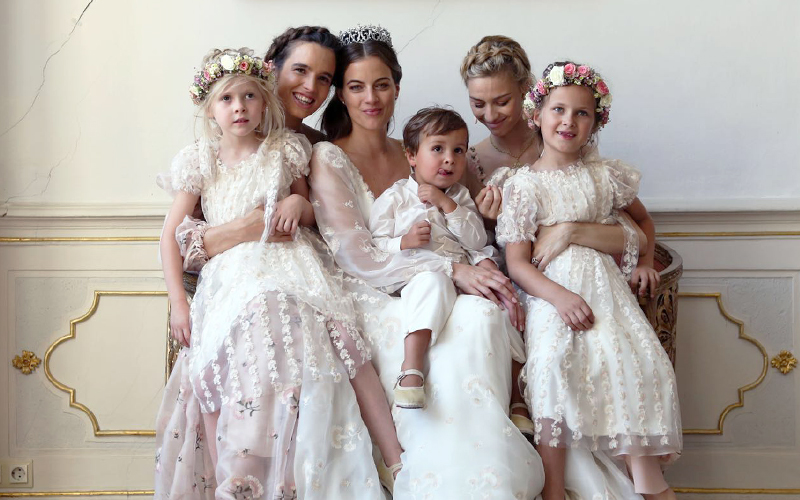 I loved your wedding dress. Did you have an idea of what you wanted it to look like or were you open to falling in love with something unexpected?
I knew from day one that I wanted a cape and not a veil, but for the dress I actually had an idea of something less romantic, made out of lace. When I started [trying dresses on], I realized some shapes didn't suit me and that I didn't feel great in a completely white dress. My friends took me to Luisa Beccaria in Milan and I fell in love with a dress that wasn't a wedding dress. We decided to custom make one inspired by it. I was thrilled with the result.
My second dress was designed and made by my good friend Sandra Mansour in Beirut. We started the process in Paris and then spent four days in Beirut changing a lot of last-minute details. The end result was such a piece of art; every single flower was hand-embroidered by the kindest team of Lebanese ladies. Both dresses are actually being shown in the museum in Oettingen now; it would be a shame to just hang them away! It's bad enough that you can only wear your wedding dress once.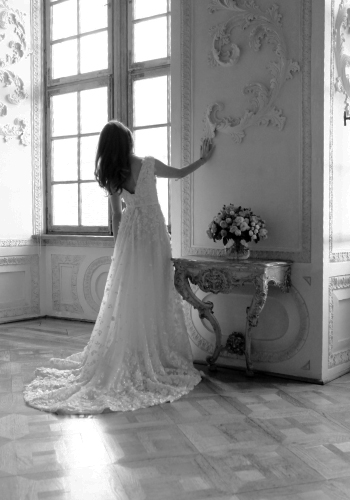 There was an abundance of flowers and greenery at your wedding ceremony and reception and after dinner, guests were welcomed into a wing of the castle decorated like an enchanted forest. Do you have any tips for using flowers when hosting parties?
I absolutely love flowers and I spent a lot of time thinking about which flowers to choose. I wanted the church to look like a forest so we used trees and jasmine leaves to make it more magical. Throughout the night I wanted lots of candles and a more classical, romantic touch. The forest was just wild and crazy; I loved how every room became more tangled and more enchanted than the one before. My personal opinion on flowers is not mixing too many colors and, if possible, using seasonal ones. I'm a big fan of decorating indoors with trees.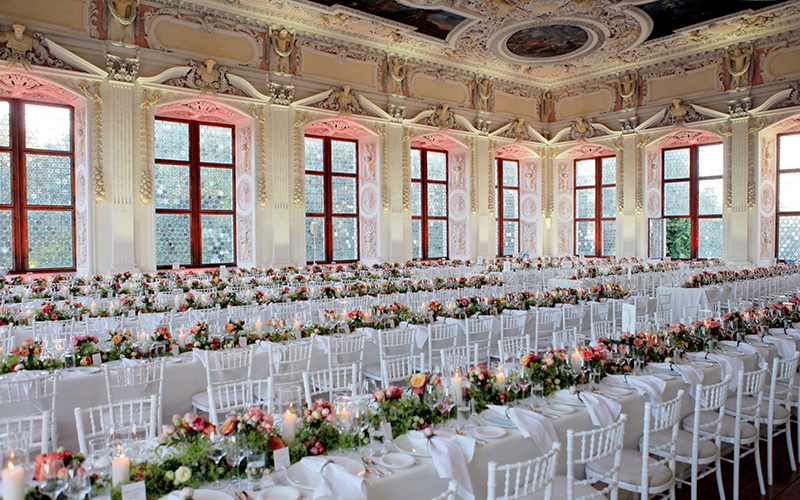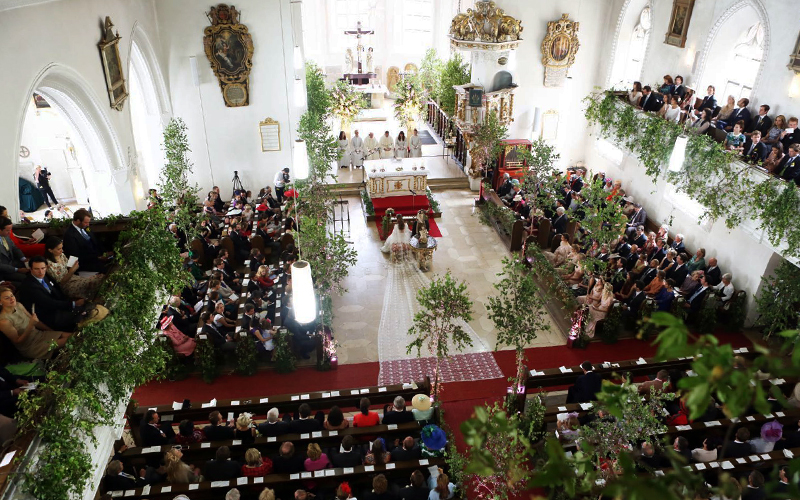 I spent time in Austria growing up and fell in love with the food there, especially the deserts. Are there any traditional Bavarian dishes you like to prepare and serve when you're entertaining?
Bavarian food is great but it's very heavy, so I prefer to eat it during the day rather than in the evening. My favorites are duck with sweet red cabbage, and, of course, Kaiserschmarrn, an Austrian dessert—preferably enjoyed in a dirndl with a Bavarian Lager.
You have such a relaxed and easy personal style. Is there a certain level of formality you adhere to when entertaining?
I like to be very casual but sometimes I have to dress up; when it involves long dresses I really do enjoy it. Formal dinners at home are in a smoking jacket and a ball gown, but we don't host those all the time. If it's just a group of friends we keep it simple.
In a very sweet and personal touch, the labels of the bottles at your reception were personalized with the moniker Cleofa, you and your husband's portmanteau. Who created it?
My sister-in-law, Nora Oettingen, is an incredible artist and does all the menus for these kinds of evenings. If it's someone's birthday or an engagement party everyone will get a little drawing at dinner with the date to remember the night. She did all the invitations, menus, church programs, etc., at our wedding and I couldn't recommend anyone better.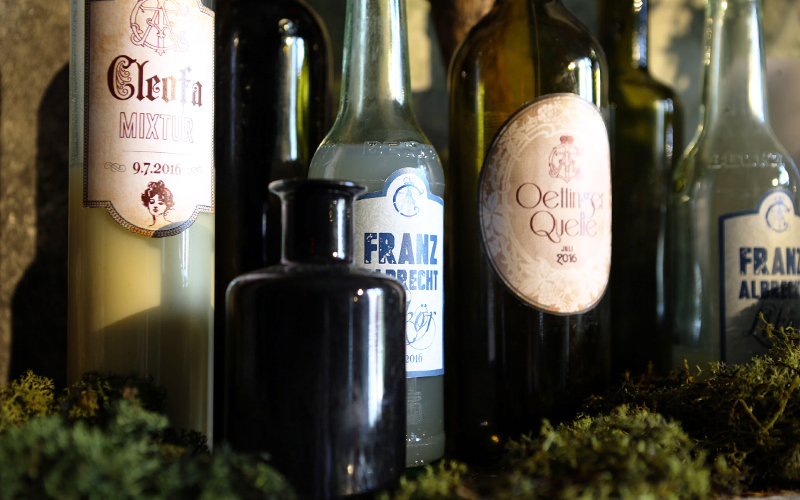 I'm a huge fan of Instagram and love your fun and inspiring feed. Do you have any favorite accounts?
I love my friend Caro Sieber's Instagram and @doyoutravel.
Your travel images on Instagram are beautiful. Anywhere you haven't been yet that you'd like to visit this summer?
I would like to go to Mykonos or Santorini in Greece. I've never been!