Emily Schuman writes the hugely popular lifestyle blog Cupcakes and Cashmere, and is the author of the best selling book of the same name. Although very close to having her first child, Emily hosted a beautiful lunch at her home in Los Angeles, pictured here, at which she introduced my new fragrance Rose de Grasse (Launching February 2). Here I ask her about the lunch, fragrance, and her pregnancy beauty regime.
Your rose-strewn lunch at your new L.A. home for some close friends looked so beautiful. What was your approach?
Thank you! I think simple is always best when it comes to at-home entertaining. The key components are great food, fun drinks, and a beautiful setting. Since we were celebrating the launch of a rose-scented fragrance, I loved the idea of incorporating florals into the party, whether that was by sprinkling rose petals around the table or having a flower crown bar so we could assemble our own while sipping cocktails.
—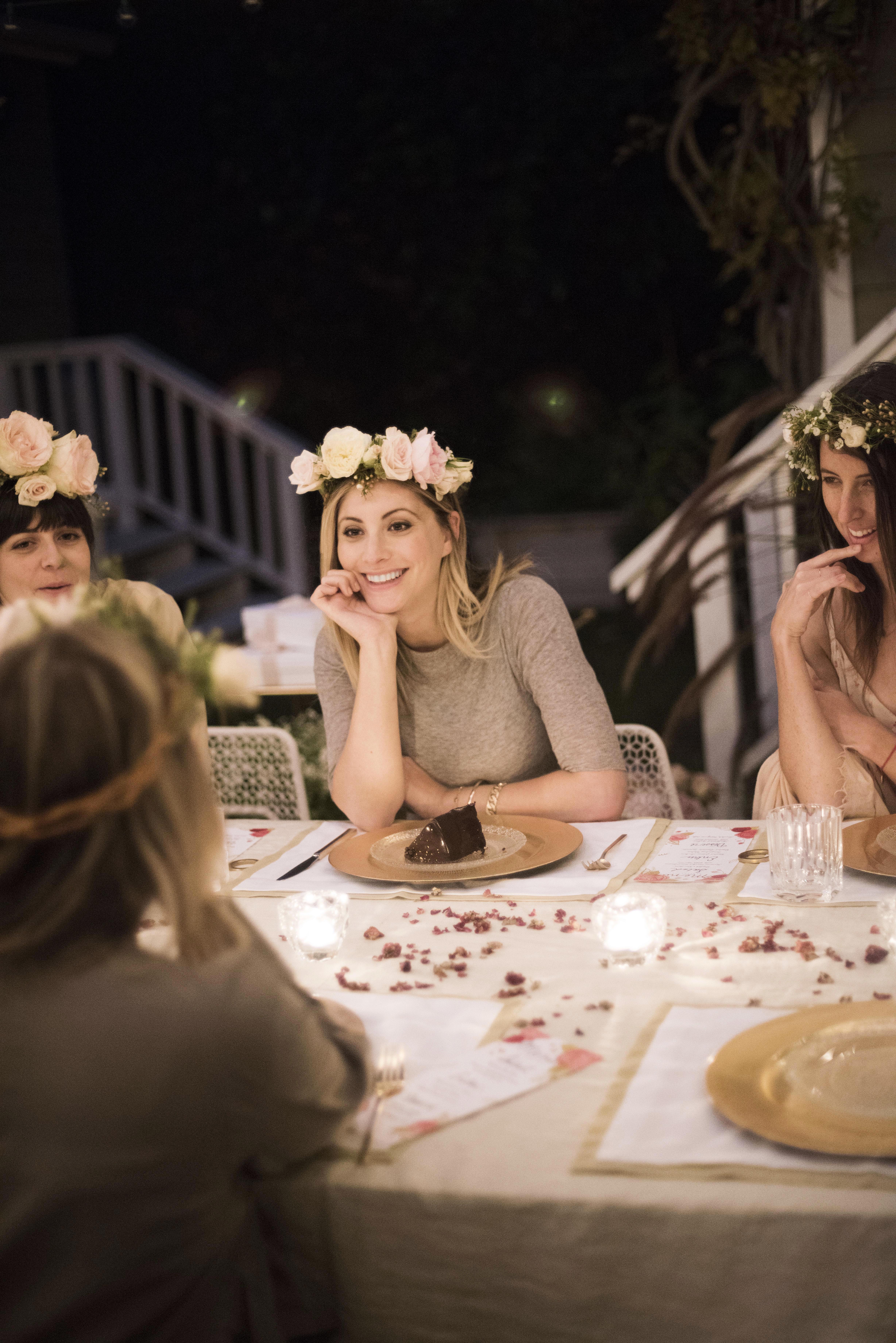 —
I'd love to hear what you think of Rose de Grasse.
It's a truly beautiful scent. I'd never been much of a rose fragrance kind of girl since the majority of them are too heady and old-fashioned. This one though, smells modern and clean and the rose scent is balanced by a touch of wood and musk, which I love.
Your life is just about to change, with the arrival of your first baby in February. How has your pregnancy affected your beauty routine?
It's become a lot more streamlined! I'm all about products that have multiple uses, like a shimmery cream that I can apply to both my cheeks and eyes, a lip stain, which doesn't require me to reapply throughout the day and a good concealer that limits the amount of touch-ups I have to make.
—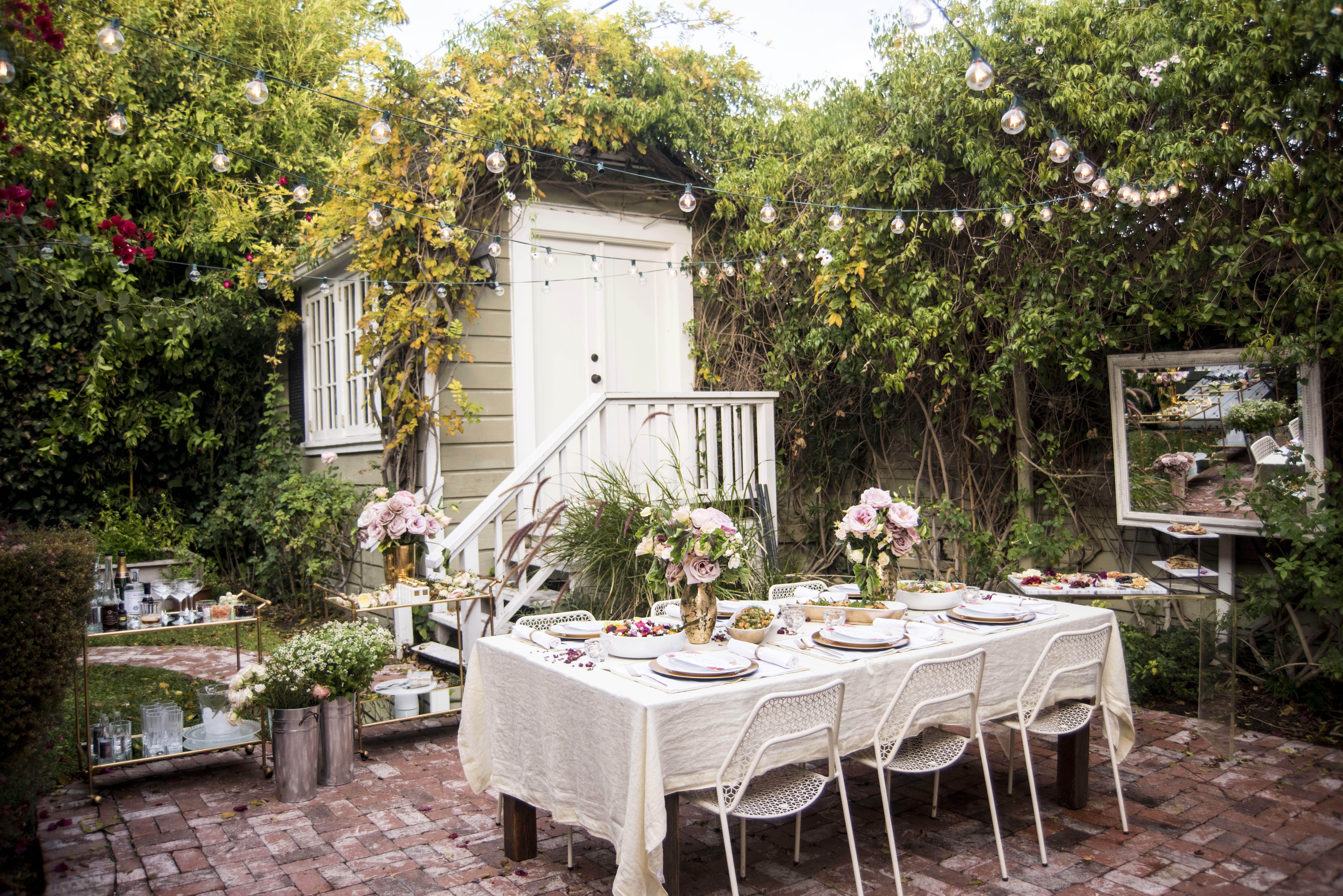 —
When my children were babies, I found my keep-it-simple approach to beauty served me well. How do you think your beauty regime will change once your baby arrives?
I've been told that my world will be turned upside-down once my daughter arrives (in good and bad ways!), so I agree that less is more when it comes to beauty. I'll have less time for blowing out my hair and applying self tanner and will most likely embrace a much simpler look. My essentials will include a good eyebrow pencil, tinted moisturizer, a swipe of mascara and a light pink gloss.