When it comes to planning celebrations, few people I know make them as personal and fun as Darcy Miller, Editor-at-Large at Martha Stewart Weddings. Her first book, Our Wedding Scrapbook, is a guide to commemorating every step of a romance, and her diligent documenting has also served her well for her latest book, Celebrate Everything!—a colorful guide packed with useful lists of vendors and sources, as well as inspiration and advice. I talked to her about childhood celebrations and taking the stress out of party planning.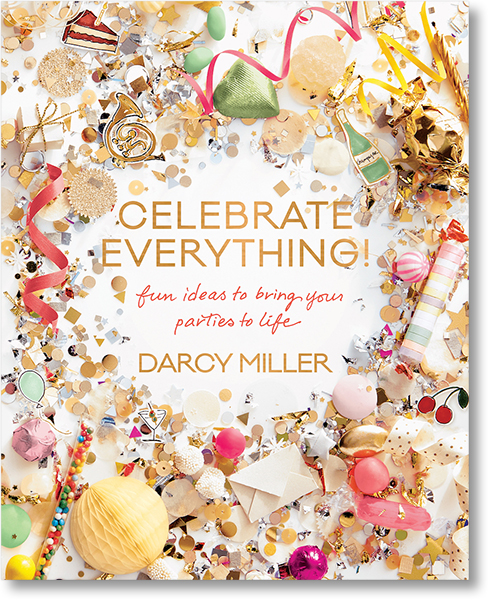 You always make celebrating look easy and fun. But what's your advice for those who get stressed at the thought of planning a party.
Celebrating is fun, but it's not always easy—you need to be realistic about how much you can handle and stick to that, or figure out what you need outside help with. It may mean anything from hiring a caterer to having your friend make an appetizer or dessert.
It helps if you can be as organized as possible. Make lists of everything! If you write down everything you need to do for the event, things won't get forgotten or missed and you'll know that everything is getting done. Starting early will also help you keep organized.
You should also focus on your priorities. If you want to go all out with a dessert buffet, you can keep the rest of the food simple. If you do a great Champagne bar or tower, you can skip the full bar and complicated cocktails. It's all about making it manageable and most of all, fun!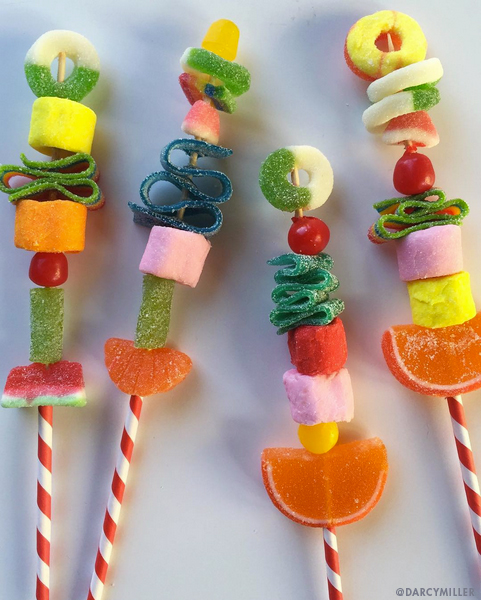 You've collaborated with your mother on party invitations that combine your lovely illustrations and your mother's hand-lettered text, so planning a special occasion is clearly in your DNA! What are your favorite childhood memories of celebrations?
I remember so well making birthday invitations with my mom when I was little—I would draw and my mom would do the writing. We always took the invitations to the little print shop in the basement of the Empire State Building where my dad's office was, and it was a special treat to go to Denison's on 35th Street and 5th Avenue to pick out decorative stickers or other embellishments for them. Fast forward a lot of years and the tradition carries on. My kids and I make our invitations together, and my mom still does the handwriting! In my book, CELEBRATE EVERYTHING!, I talk about the importance of DIT (Do-It-Together)—it's not so much about DIYing everything, but enjoying the process preparing for a celebration. Making the most of the process creates those traditions and memories that make the celebrations meaningful.
You excel at thoughtful details that personalize a party. What personal touches would you recommend to create a memorable special occasion?
Before planning any celebration for anyone, I ask myself questions about the person or people we are celebrating. For a birthday, I'd consider the person's favorite color, signature style or favorite movie, for example. That's why at the start of CELEBRATE EVERYTHING, there's a big list of every question you could think of asking!
For the friend who wears bright red lipstick every day, have your guests show up wearing some, too. Have everyone show up wearing a signature hat, scarf or statement piece of jewelry for the birthday of that friend with a wild accessories style. For a friend who loves nature, I once put together a whole woodland themed baby shower, complete with grilled cheese in the shape of little bunnies and wood rounds that looked like tree stumps as serving trays. For the friend who studied in France, celebrate them with a crepe and café au lait brunch. Once you have a few answers down, the details will fall into place.
It's also so easy to make anything feel personal by adding photos—whether you just cut out small pictures and tape them to toothpicks to make cupcake toppers or you use a company like For Your Party to add photos to cocktail napkins, photos are an instant way to give personality to a party. Monograms and creative ways of using the guest of honor's name (my daughter Pippa had a "Pip Pip Hooray!" party) throughout the details are also great ideas.
What's your must-have at the following celebrations:
A birthday party?
Anyone who has ever been to a Darcy party knows that confetti is a must! I think never more than at a birthday party. Go back to those little details and the answers to the questions about the guest of honor. Confetti can be in the palette of the party décor, come in shapes (from basketballs to butterflies) or even include little photos. There are so many great companies that can personalize confetti. The Confetti Bar can cut confetti in literally any shape—even your signature! Photofetti makes confetti out of anything from photos to your own artwork. Confetti can go in everything from the invitation, to lining serving trays to even inside a piñata. My new book includes a confetti glossary of my favorites.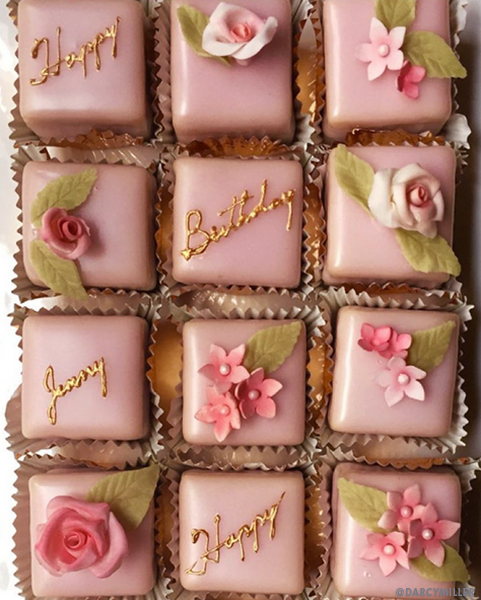 An engagement party?
As I said, photos definitely make any party more personal. When I'm celebrating a couple, I love to use photos of them in everything from the décor to the sweets to the games. Photos of the couple together can be printed on cocktail napkins or on paper circles strung together to make a banner (Minted is a great source for this). Along with the more traditional engagement party or bridal shower games, a favorite of mine is to print photos of the bride and groom at different ages, from babyhood through to the present day and have guests place them in order alongside one another. A photo tip: since you're using pictures from over many years, it's best to print them all in black and white so they are cohesive.
A wedding reception?
People spend so much time worrying about their cake, the flowers, the dress, and location, but the things that I remember most from any wedding I attend are the toasts. It's a moment when everyone comes together and gets to remember what the occasion is really about. Toasts can come in so many different forms—whether it's really funny, sentimental, emotional or takes on a different form (like a song, which my sister did for our wedding), toasts are one of the most memorable moments. Some people get anxious about them because they think they're not good at public speaking, but if it comes from the heart, and isn't too long, it will go over well.
A baby shower?
A baby shower is one of those big milestone celebrations and so you want to include your nearest and dearest. My favorite thing to have at a baby shower is an unconventional "guest book" where guests write down pieces of advice for the mom-to-be that are stored for her to keep over the years. It can be anything from advice, to the guests' favorite memories of their own parents or a reason they think the mom-to-be will be a great mom. These things can go on cards that are kept in a book, on baby animal shapes that are hung on a mobile or anything else that feels personal to the mom!