A former Vogue editor, Emily Holt has cast a bright light on fashion in a city that is closely associated with tech by opening her store, Hero Shop, in San Francisco's edgy Tenderloin district. Thanks to her sharply honed editorial eye, this tightly curated boutique is brimming with fashion-forward pieces from previously hard-to-find designers, including a wonderful collection of local brands. I talked to her about East and West Coast shoppers, fall wardrobe essentials, and future collaborations.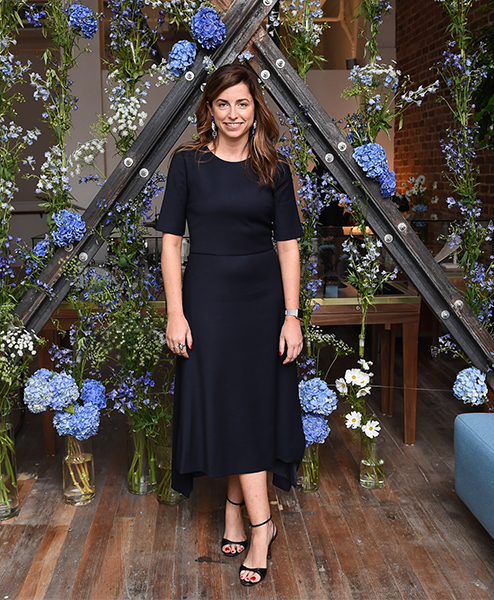 In opening Hero Shop, you became a celebrated disruptor in the San Francisco fashion scene. What was your motivation for heading back home to the Bay Area to open the store?
When I was living and working in NYC, I noticed a lot of talk about and intrigue in what was happening in Silicon Valley and the Bay Area. Designers wanting to know how to capture that market basically, because they were hearing about all the money out here. And so often people would ask, kind of disparagingly, "Well, are they even interested in style and fashion out there?" And I would scream, Yes! I'm from there and I'm interested enough to have made it my career and I can't be so special that I'm the only one! So I developed this kind of mama bear/hometown pride thing. Simultaneously, I'd been thinking about opening a store as a next chapter. I liked the idea of building a community and being surrounded by things I love all day long.
The shop's location, in the Tenderloin district, reminds me of when Jeffery first opened in Manhattan's Meatpacking District. What drew you to the neighborhood?
My budget ruled out any of the more commercial districts. A friend suggested the Tenderloin and when I was walking around the neighborhood one day, I spotted the space and immediately could visualize the store in it. But I wasn't ready to sign a lease, so I just did voodoo on it for a year, parking in front of it and taking all my meetings at Jane, the café nearby, which actually turned out to be super helpful. It let me watch the neighborhood, make sure there were customers here, and get to know the other business owners. Also, it was important to me that whatever I built didn't exist in a bubble. And so, for better or worse, this neighborhood makes it very easy to give back. There are several organizations within a single block of us that support the needs of this community and we try to do what we can to support them.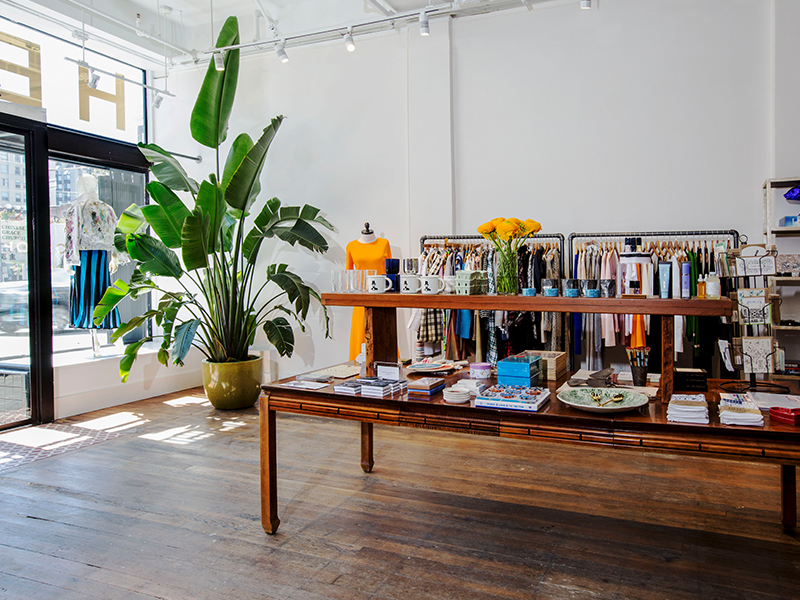 You were deeply involved in fashion in New York for many years. How do you think shoppers in San Francisco differ from their East Coast counterparts in terms of what they are looking for?
I didn't have a store in New York so I can't speak to differences in how people shop but I will say the lifestyle here lends itself to a different attitude towards dressing. It's much more relaxed (jeans are the center of the universe) and more focused on practicality (no six-inch heels). That being said, there is absolutely an appetite here for higher fashion. People want to be pushed. And they pay attention. So they're looking for labels that they're seeing in the magazines or in other stores when they travel: Rosie Assoulin, Brock, Rosetta Getty, Delfina Delettrez …
What are you planning to include in your fall wardrobe?
Well I can tell you what I ordered for myself: the perfect black strapless dress from Protagonist, a denim midi-length skirt from Tibi, a Bella Freud sweater that says "Fashion" (obv), Sophie Buhai's pearl abacus pendant necklace, HVN's Harley dress with a star print, which now that I think about it will match my star hoop earring from Jennifer Fisher, another Adam Lippes short sleeve silk top because I live in them, and then because it's California, a hoodie sweatshirt and beach pants from Mollusk and some checkered Vans. Altogether it reads all over the place, but in my closet it makes sense (I hope).
What is your favorite part about opening your own store and what have you learned in the process?
My favorite parts are what I thought they might be: building a community and being surrounded by things that I love 24/7. I've been learning things every day, from how to use QuickBooks (yes, seriously, I was starting from scratch) to how women here want to dress. Also that everyone has a story about getting their ears pierced.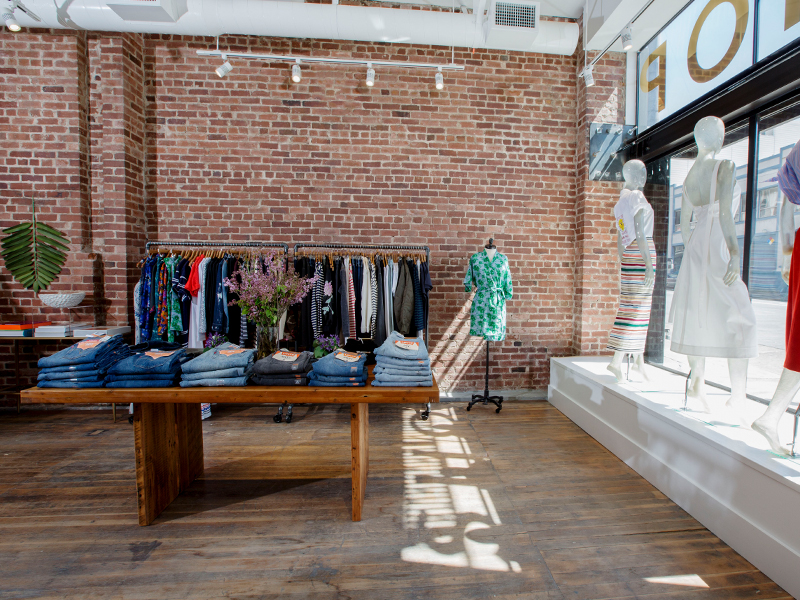 I love that you hold regular events at Hero Shop as a way to engage with the community. What's on your calendar for fall?
We're talking with some brands about trunk shows—Edie Parker, Adam Lippes, WANT Les Essentiels—and may be doing an event with one of our favorite home resources but it's still being worked out. And of course we'll have our annual holiday Guys Night when we bring in whiskey and In N Out and invite men in to shop for the women in their lives.
Last fall you partnered with actress Candice Bergen to paint a series of bags by local brand, Future Glory, with the proceeds going to benefit the Raphael House of San Francisco charity. Any more collaborations in the pipeline?
We don't have any specific collaborations planned yet but it's always something we're thinking about.