I love a floral, feminine dress—the kind of classic essential every woman wants in her wardrobe. A recent collaboration between ARossGirl and SOLER has resulted in just such a piece in an exclusive floral print for AERIN; elegant but fun, it is perfect for weddings and summer events.
The dress will be available alongside a curated selection from the AERIN collection at a trunk show later this month in the Upper East Side flagship store of luxury accessories brand, Hayward. It is a beautiful venue, in the restored Arts-and-Crafts town house of architect Grosvenor Atterbury. The trunk show will also feature pieces from ARossGirl, as well as Hayward and its menswear line, Hopper.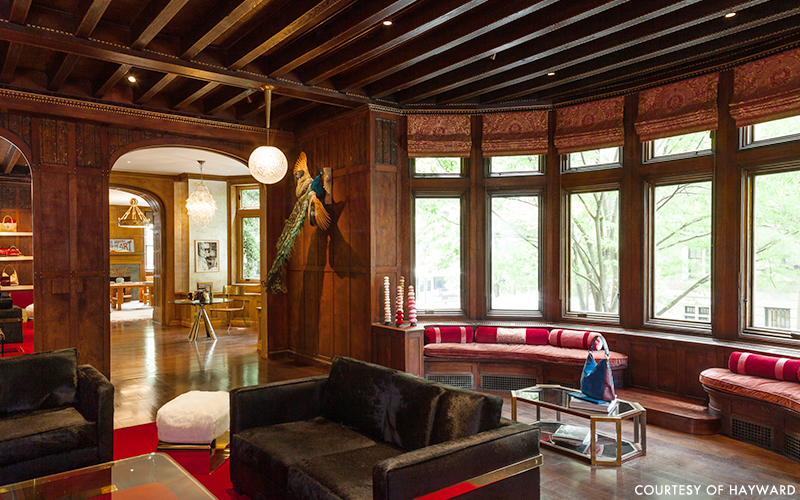 If you can't make the trunk show, the dress will also be available at my Southampton store.
Hayward House, 131 East 70th St, 2nd Floor, May 19, 11am-6pm; May 20-24, 10am-6pm; closed Sunday