There are many things to enjoy about winter, from bundling up in the season's scarves and boots to plowing through freshly fallen snow on the slopes. But best of all is coming in from the cold and cozying up by a fire. I love everything about it, from the crackling sound of the wood to the warm glow. Here are a few bars and restaurants with great fireplaces to meet with friends and stay warm this month.
Fireside Room, Hotel Sorrento, Seattle
Tiles from the legendary Rookwood Pottery Company frame the hearth in this mahogany paneled lounge frequented by everyone from President Taft to the Vanderbilts and Guggenheims. Live jazz and monthly book readings speak to its cultural heritage.
Caribou Club, Aspen
An Aspen institution since 1989, I like the elegant take on lodge style in the club's Great Room with tartan rugs, western blankets, and antler furniture. There are so many cozy nooks surrounding the fireplace, it's the perfect spot to unwind après-ski.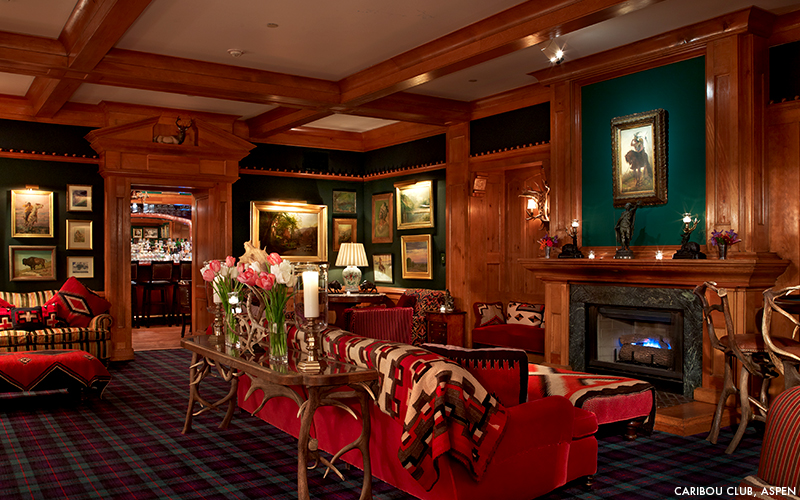 Solbar, Solage, Napa
A massive, modernist fireplace takes center stage at this Michelin-rated restaurant where curvy banquettes are upholstered in velvet and reclaimed wood lends a decidedly California flair. The seasonal menu includes heartier winter dishes alongside the west coast's customary lighter fare.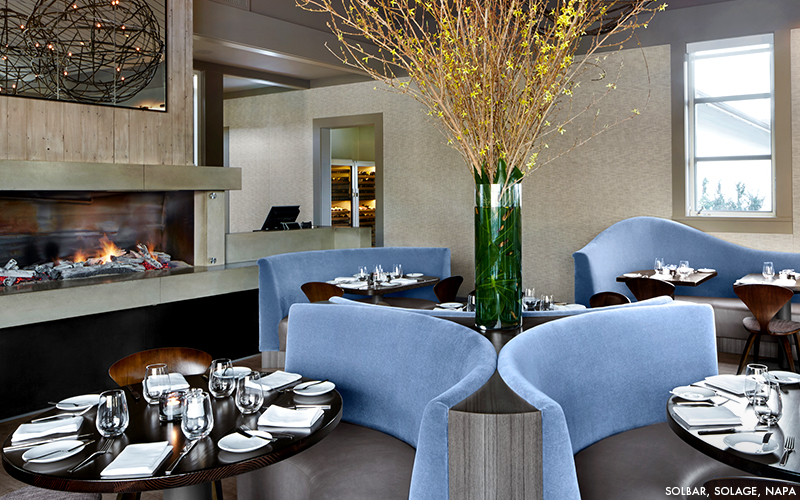 Fireplace Room, Nomad Hotel, NYC
Legendary decorator Jacques Garcia brought his signature French style to every corner of the Nomad Hotel, including the Fireplace Room, which is tucked in a nook off the main dining area. The space is elegant and subtly lit, with scarlet-red velvet banquettes and an ornate stone mantel that Garcia transplanted from a French château. It's the perfect place to escape the hustle of the city.