I'm planning to go to the Frida Kahlo exhibition at the New York Botanical Garden. It combines two of my favorite subjects: art and gardens. I find Kahlo's work so inspiring, not only for its autobiographical subject matter, but also her spellbinding use of color. In addition to the rare display of more than a dozen original Kahlo paintings and works on paper, this exhibition provides further insight into her life through Tony Award-winning stage designer Scott Pask's recreation of her studio at La Casa Azul in Mexico City, the home she shared with her husband and fellow artist Diego Rivera.
Combined with the backdrop of plantings in the leafy Haupt Conservatory, which featured in much of Kahlo's work, and Pask's recreation of the volcanic stone pyramid of pre-Columbian artifacts that Rivera constructed in their garden, this exhibition is a way to experience Kahlo's connection to the natural world on a more intimate level. I can't wait to see it.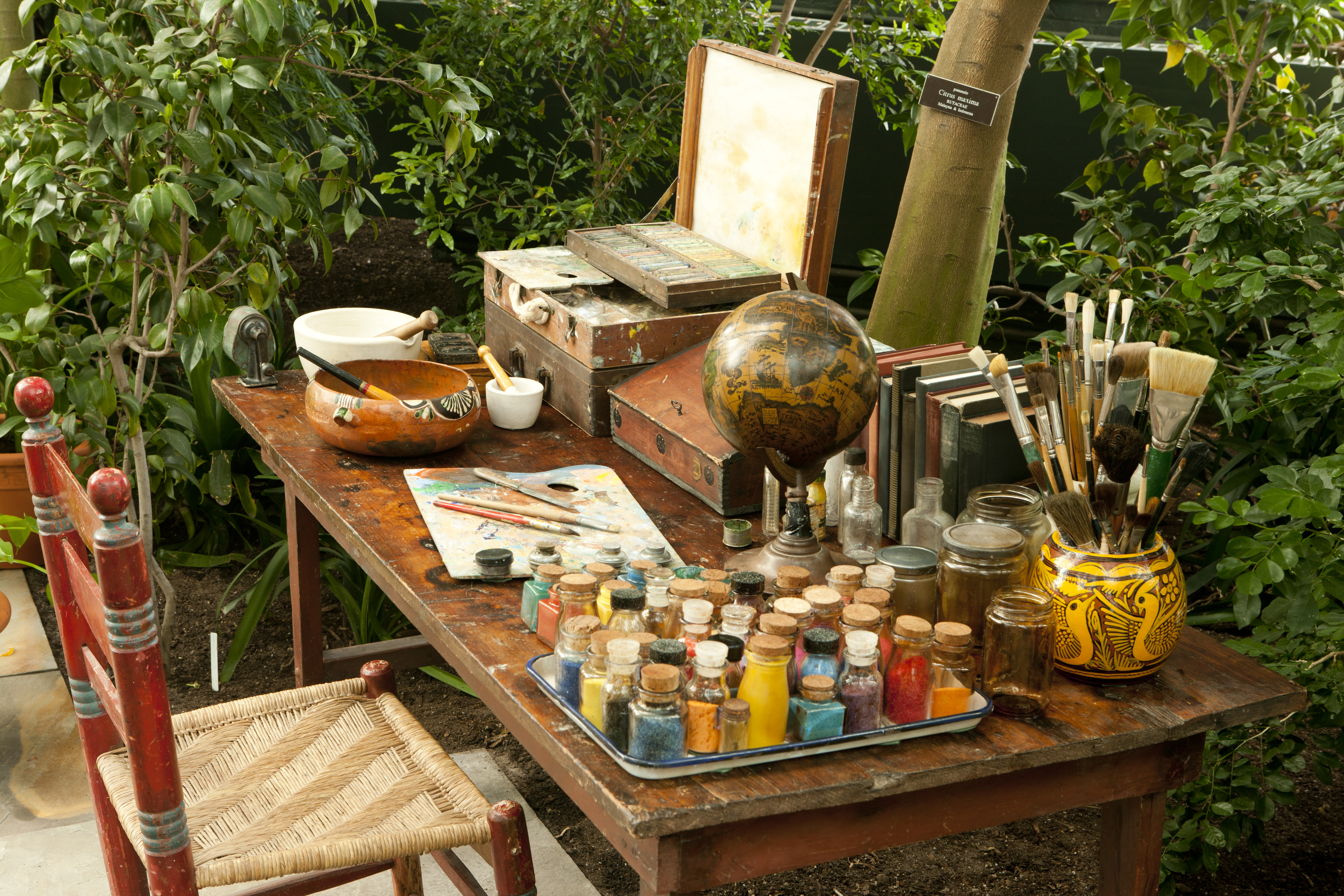 Frida Kahlo—Art, Garden, Life, through 16 November 2015, New York Botanical Garden. Accompanying events include music, lectures, Frida al Fresco evenings, Mexican-inspired shopping and dining experiences, and hands-on art activities for children.