When it comes to traveling, it's not just the destination that inspires me. I often find myself looking around a beautiful hotel taking mental notes on the design. The best hotels always seem to push decorating one step further to create layered, luxurious, and livable spaces.
In her new book, Hotel Chic at Home, travel and design writer Sara Bliss demystifies the design of some of the world's most beautiful accommodations. Whether it's exploring an elegant twist on coastal style in a Capri hotel or dissecting how to mix modern and traditional decor in a New York property, the book is full of decorating ideas that can easily be adapted at home.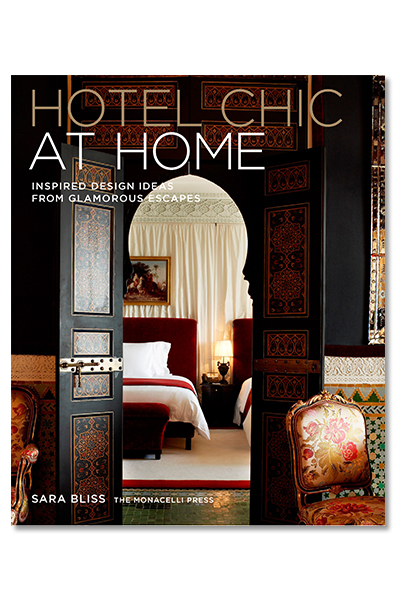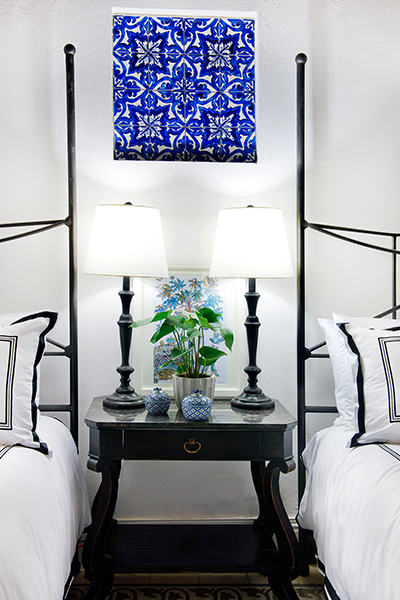 Main image: Hotel Providence, Paris; right-hand image, Casas del XVI, Dominican Republic
Shop the look: I love mixing design aesthetics in the same way Sean MacPherson did at New York's Marlton Hotel. Inject a contemporary touch to a traditional space with the AERIN Sommerard Triple Arm Chandelier.
Take a cue from designer Michael S. Smith's Garden Suite at New York's Lowell Hotel to create a botanical oasis with AERIN fabrics for Lee Jofa.
Blue and white is one of my favorite color palettes, which is why I'm drawn to J.K. Palace Capri. Add a touch of Mediterranean style with the AERIN blue marbleized collection of vases.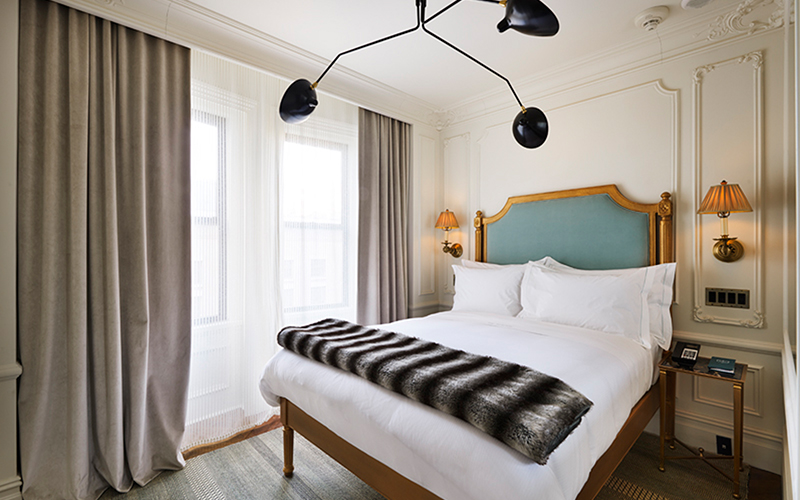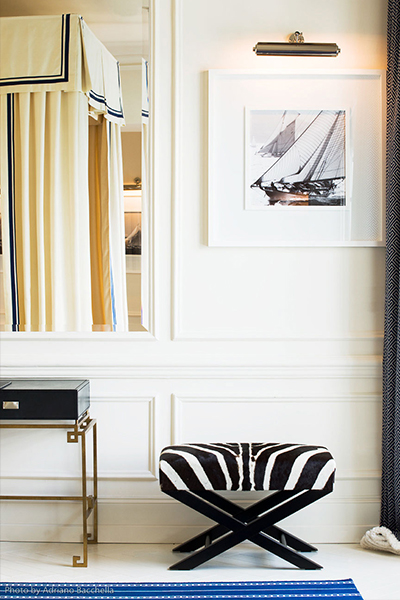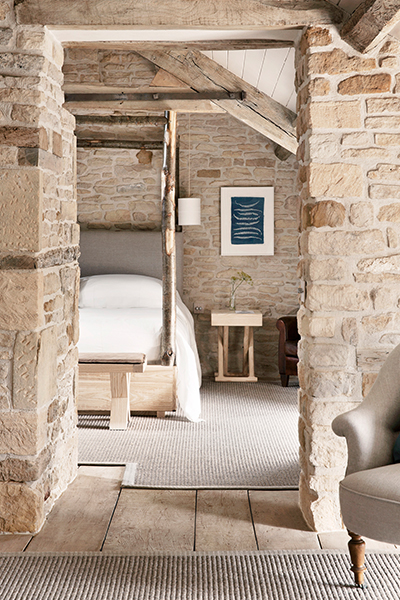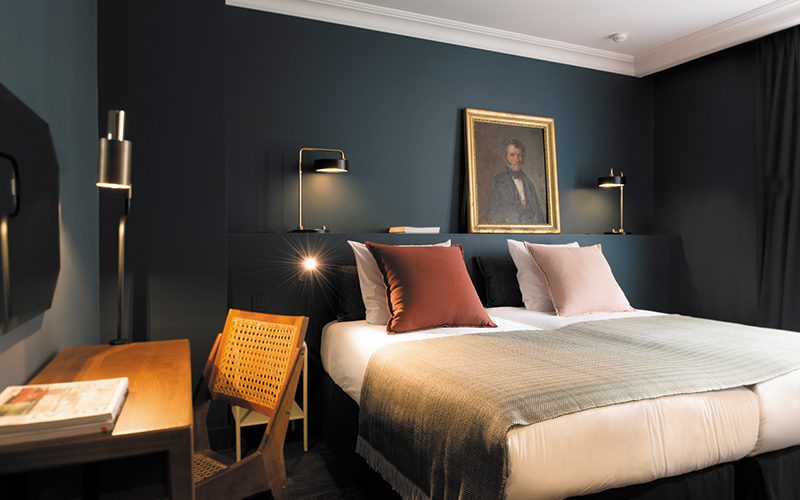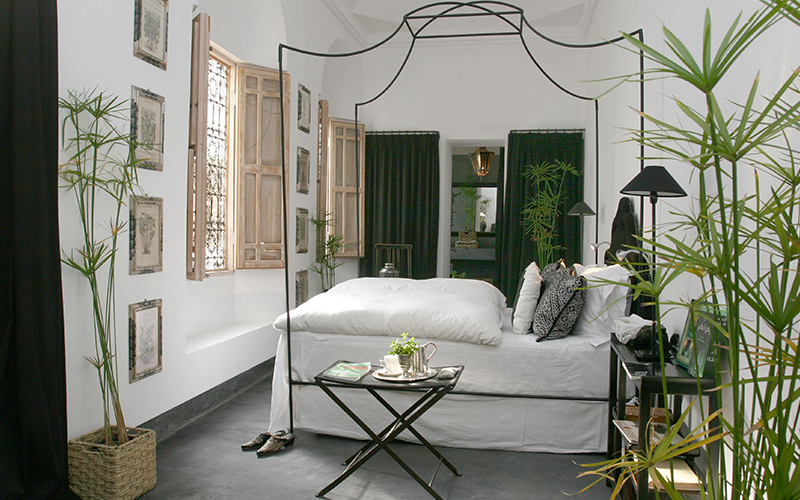 Image, from top: The Marlton Hotel, NYC; J.K. Place Capri; The Wild Rabbit, Cotswolds, England; COQ Hotel, Paris; Dar Seven, Marrakesh, Morocco