The Northern Lights are a visual spectacle I'd love to witness in person this winter. And since Iceland has been all over my Instagram feed recently, I think it would be the perfect place to go. Iceland's location, just south of the Arctic Circle, means that by midwinter it slips into near-constant darkness, with a maximum of five hours of sunlight daily—perfect conditions to see the Aurora Borealis.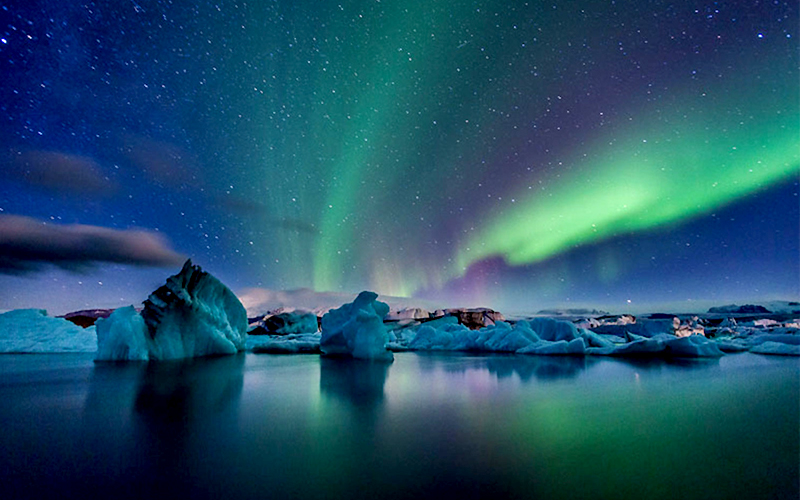 The Aurora Borealis
Stay
Reykjavik's new Tower Suites, on the 20th floor of a high-rise tower (the highest in the city) on the city's waterfront, offers eight spacious suites with stunning panoramic views and contemporary interiors with a Scandinavian feel. The 38-room 101 Hotel is centrally located near Reykjavik's Icelandic Opera, National Theater, and restaurants, and perfectly combines character with contemporary design.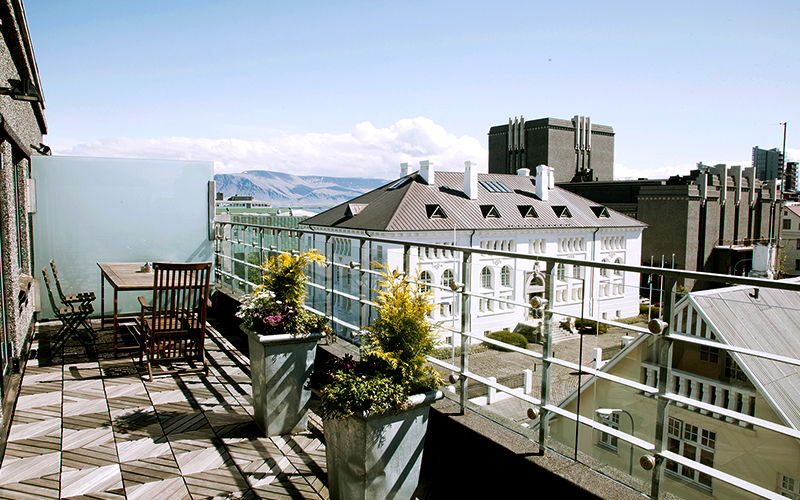 A view of Reykjavik from the 101 Hotel
Eat
Chef Gunnar Karl Gíslason champions Icelandic cuisine at Dill Restaurant with his delicious weekly menu.
Shop
A beautifully curated selection of designer brands popular in Iceland can be found in Geysir at 7 and 16 Skólavörðustígur, one of Reykjavik's most picturesque streets.
Visit
Artist Olafur Eliasson collaborated with Henning Larsen Architects and Batteríið Architects on the design of Harpa Concert Hall, a stunning building with faceted glass panels that reflect the sea and sky daytime and sparkle at night.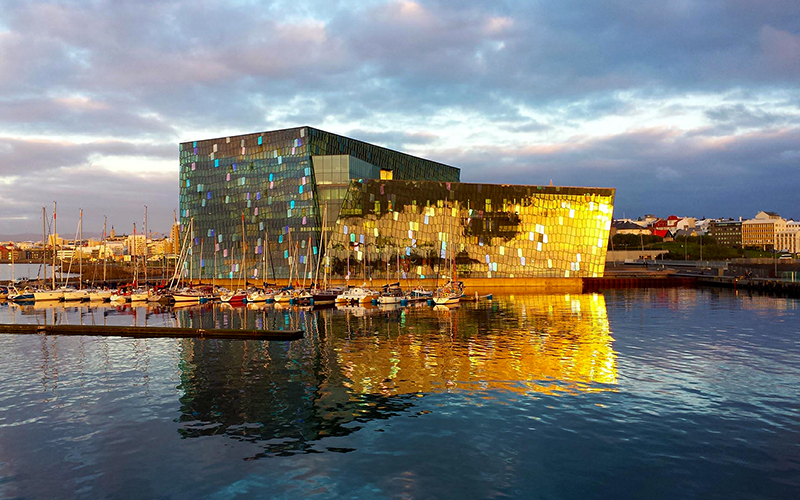 The Harpa Concert Hall
What to do
Most visitors visit the Blue Lagoon for its geothermal waters, but there are other hot springs to relax in if you want to escape the crowds. Try the Laugarvatn Fontana, on the shores of Laugarvatn lake, where one of the saunas is built over a hot spring.