I've worked with so many amazing Italian artisans for AERIN, from my ceramics collection to my leather goods, and I'm so appreciative of the handmade tradition there. It's why I love Artemest, a website that champions craftsmanship throughout Italy, where you can also buy beautiful jewelry, décor, and lifestyle pieces. One of the founders and Creative Director for Artemest is the jewelry designer Ippolita Rostagno. I talked to her about the launch of Artemest, and how growing up in Florence influenced her design.
You were born and raised in Florence before moving to the U.S. and launching your eponymous jewelry brand. Does Florence continue to have an influence on your aesthetic?
Growing up in Florence imprinted the marriage of art and craft on my imagination and informs everything I do. In my everyday life, though, I would have to say that I am most influenced by other works of art. I take palettes from paintings and shapes from large-scale sculptures and then filter them through a jewelry lens. I always go back to my design credo which is to create pieces that are "cool enough to covet, yet classic enough to keep."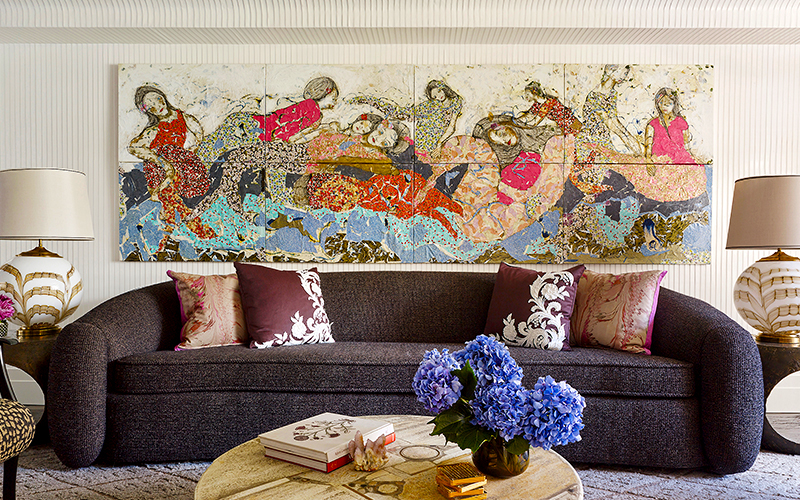 An Upper East side living room, decorated by Wesley Moon, Inc., serves as inspiration
After studying sculpture at Florence's Istituto d'Arte, did you find becoming a jewelry designer a natural progression?
When I first moved to New York City, after completing my studies in California, I was inspired by the city around me. I was young and wanted to translate my love of sculpture into a form of wearable art. I started making jewelry for myself and quickly realized that this could become a lifelong passion.
You launched Artemest alongside Marco Credendino and Gil Gilbert, what led to the idea?
Artemest was born out of a reverence for Italian craftsmanship and design as well as a desire to create a platform that would help these craftsmen tap into the global marketplace. We were seeing some traditional Italian artisans close their shops because of an inability to expand. So many of these artisans act as gatekeepers for centuries-old techniques and we feel it's important to safeguard that as well as preserve respect for the artistic process.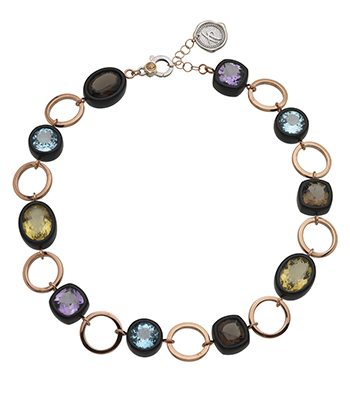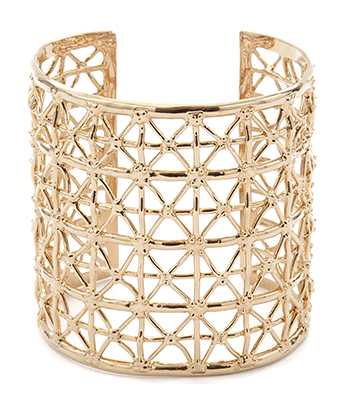 Jewelry from the Artemes
t online shop: Franco Pianegonda Dazzle Necklace and Co.Ro Gold Gasometer Cuff
Is there any one artisan who holds a special place in your heart?
Choosing a favorite artisan is an impossible feat. I'm constantly inspired by these talented and highly creative people in different ways. Each has unparalleled skill or such prolific vision, and working with them provides enduring joy. That said, I love the fabulous Murano glassblower Fabiano Amadi and the exceptional Lisi silversmithing family.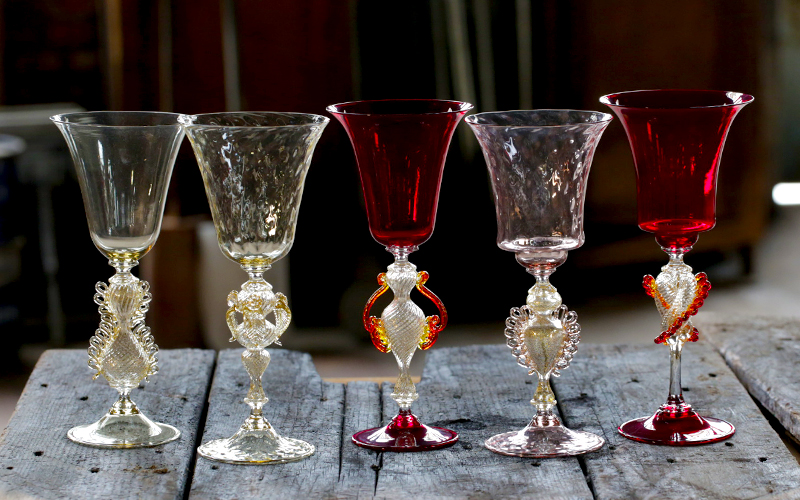 Glasses by Fabiano Amadi
When you return to Florence, what are your three must-do experiences?
I always stop at La Buca dell'Orafo for a meal. It's a quaint little restaurant virtually under the Ponte Vecchio. I peek into the small chapel of Santa Felicita to admire Pontormo's Deposition. You still have to put a coin in a box for the lights to turn on. My new favorite gelateria is called Arà, around the corner from the Accademia. Their Ricotta flavor is to die for.