Laure Hériard Dubreuil, founder and CEO of The Webster boutique, has redefined luxury shopping in Miami, Florida, and Houston, Texas. With her first West Coast location about to open in Costa Mesa, California, I asked her about building her business from the ground up, balancing motherhood and work, and making her dreams a reality.
When you moved from Paris to Miami in 2007, you didn't know anyone. In the years since you've built a hugely influential boutique. What inspired you to take that leap and open The Webster and what lessons have you learned building a business from
the ground up?
I was living in Paris at the time but in New York for work and took a weekend trip to Miami for Art Basel. I hadn't packed appropriately and was desperately looking for unique designer pieces to wear among this sophisticated crowd. I saw the business potential and the rest is history! We opened at the peak of the recession plus the process of renovating and restoring a landmark Art Deco building was a very timely process, but I was determined to make it happen, and nothing could stop me. I learned that hard work does pay off and to follow your dreams until they become a reality.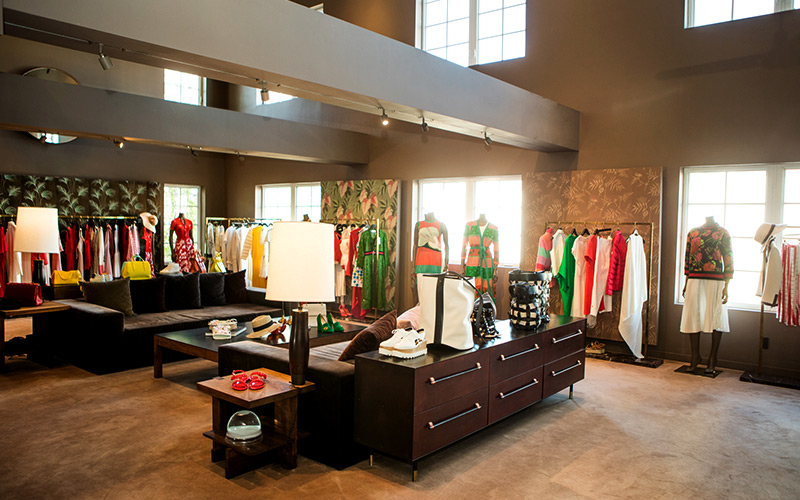 What do you look for when selecting pieces to carry?
I focus less on the trends and more on what I love. What's so special and unique about The Webster is that we select unique, timeless pieces that can be incorporated into your existing wardrobe. Our goal is to take the guesswork out of dressing by mixing brands and merchandising, rather than grouping pieces by designer. Our client gravitates towards this approach and it's been working very well for us.
You picked Houston for your first boutique outside of Miami. What are some of your favorite spots there?
We chose Houston for our first location outside of Florida because we had many clients shopping at our South Beach location who were living in Houston and constantly encouraging us to open there. Upon their suggestion, I planned a visit and fell in love. The people are so warm and the art scene is exploding. With over 60 art galleries and incredible cultural institutions, I knew it was the perfect place for us. A few of my favorite places to visit include the Menil Collection and Rothko Chapel, which is always so peaceful and inspiring. The Antique and Interiors Pavilion is a must stop on every trip, you can find the most incredible vintage treasures from over 80 different vendors. There are so many amazing restaurants—a few of my favorites include Fernando's, for Latin cuisine, Brookstreet for the best barbeque, and Le Colonial for inventive French Vietnamese.
Your newest store opens in Costa Mesa, California this month. What most excites you about venturing to the West Coast?
I have always loved California, there is such diverse geography and the quality of life is second to none, plus my husband [the artist Aaron Young] is originally from California so I feel I have an insider's perspective. I am really looking forward to spending time in California and understanding more about this market.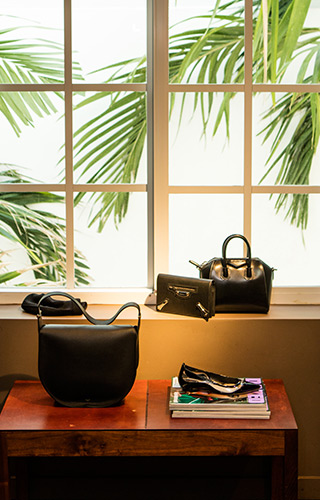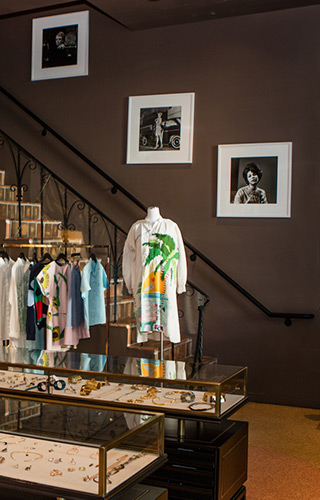 As your business continues to grow, any tips for balancing a busy career with the demands of motherhood?
It's always a challenge balancing a career and motherhood, but I try my best to be fully present when I am with my family to ensure the time we spend together is really special and meaningful.