Originally from the Hawaiian island of Kauai, Leilani Bishop still lives close to the ocean, but home is now the East End of Long Island with her husband and son. The former model's Botanica Bazaar, an apothecary in the heart of Amagansett, is finishing its second successful season, and is stocked with all-natural beauty supplies and wellness tools, including pieces from the AERIN collection. Along with her business partner, Bethany Mayer, Leilani's mission is to source products that balance the mind, body, and spirit through a natural approach to wellness.
I love the space you have created for Botanica Bazaar. What inspired you to open a brick-and-mortar store instead of something online?
I love this question because over the years I have spent so much time and energy researching those two kinds of retail space. I think both are equally important but, at the end of the day, we wanted to create a base and a focus from which our company could grow. Curating an environment and being able to really control the experience for the customer was very appealing.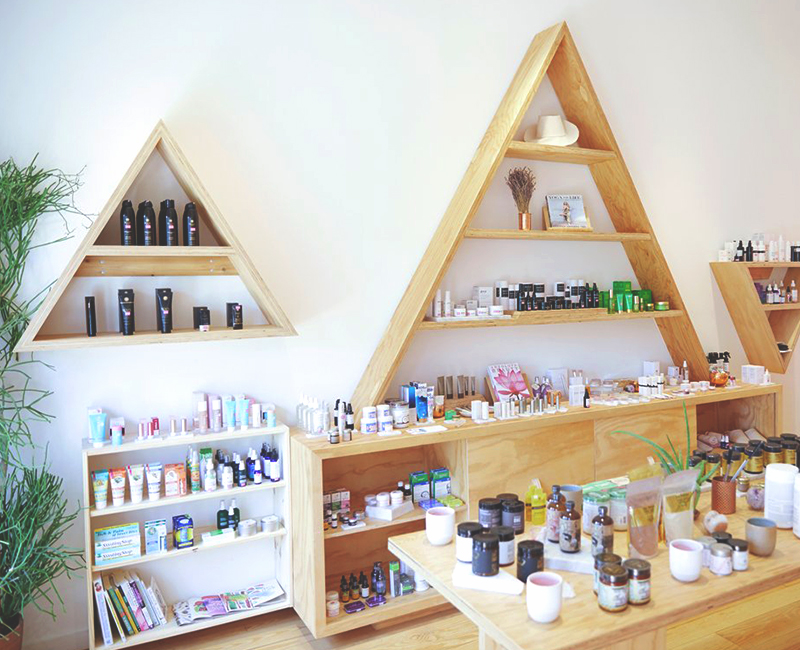 Besides modeling, your first foray into the beauty world was your line of single-note fragrance oils. Each scent is intended to evoke a memory of a specific time and place, a concept I use with my own wardrobe of fragrances for AERIN. I would love to hear about the memories tied to your scents.
First, I want to say what a fan I am of your Tuberose Le Jour and Tuberose Le Soir scents. Along with Tuberose Gardenia from EL Private Collection, they are probably my favorite scents on the market—tuberose is not an easy floral subject.
The LBF oils were inspired by scents that I felt defined parts of my life, from my teen years through motherhood. I wore these scents at certain times in my life and, when I was lucky enough to be somewhere they were in season, I had the "live" versions, as well.
The Pikake represents my teenage years when I lived in Hawaii and moved to New York. It is Hawaiian Jasmine and has a sexy, musky feel that represents that time perfectly.
The smell of Orange Blossom is exotic to me—maybe because I first smelled it in all its grove glory on my travels to Spain and other foreign countries. It always brings me back to my travels and the years I became an independent young woman.
Lilac, the third scent, brings me to the beginning of my life in the Hamptons with my son and husband 10 years ago. I first smelled the power of lilac in the spring, so welcome after the winter. It took me by surprise to have a flower with such a big smell and presence that wasn't tropical. This scent will always remind me of nesting with my family in the winter and the joys of summer.
What is it like to live in the Hamptons year-round? What is your favorite part of each season?
I love summer for the beach, the great farm produce, surfing, and the friends it brings. I also love the time I get to myself the rest of the year. Fall is when you venture out again and start to enjoy the other towns after avoiding them in the summer. There is great art and entertainment available, plus the light does the most incredible things in the fall. Winter is cozy and fun. There's a big focus on school and work, and that's the season when I go into serious yogi mode. If we get snow, there are some great outdoor activities and lots of fires. Spring is when we like to drive up the coast and maybe visit some flea markets. It is nice to explore the east coast before the season begins. It's a great time to go lilac hunting.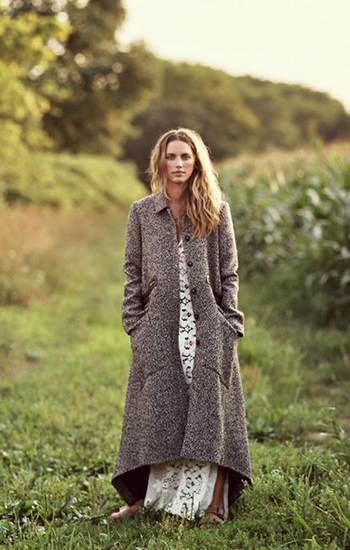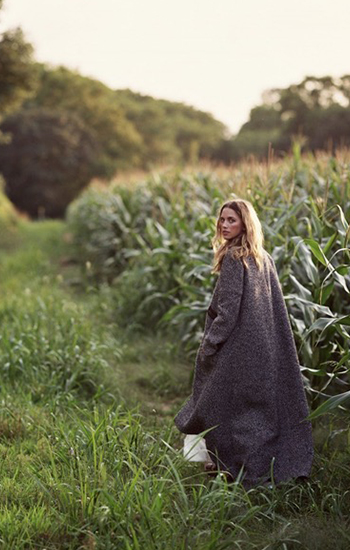 Hawaii is such a vibrant place. What do you look forward to most when visiting?
I love that you say that—vibrant is the prefect word to describe Hawaii. It is my heart center; sometimes people don't understand how I can feel that way and not live there, but there is so much of the world to be a part of, and Hawaii is so far away! I go home at least once a year, and I absolutely love losing myself in nature there. I wake up really early and go on solo hikes down the most incredible coast line or to the most amazing beaches with no one on them. The energy of the island is so big I can really feel it when I am alone. It is my way of getting cleansed. Coming back covered in mud or salt from the ocean is pure therapy. Being in the ocean every day is my priority when I am home.
Putting on a fragrance is an important part of my daily routine. What is your own beauty routine like?
My routine has been so haphazard over the years. Botanica Bazaar has helped me create more of one and it feels wonderful. In the morning I need to shower to start my day; the creams and potions that are involved help me feel more prepared and together. I top everything off with my scent du jour.
In the evenings I have more of a regimen. My routine involves cleanser, toner, then either an overnight mask or a quick mask two to three nights a week. I also use the products that we sell at Botanica as a delivery method for minerals so sometimes I will use overnight masks that are also feeding my system.
As an entrepreneur, what is the best piece of advice you have received?
Failure is low on the steps to success. It is so important to look at your own relationship to failure and change it if it is not a healthy one. Failure is actually an opportunity to redefine and find out what is not working, either for your company or for yourself.
You have traveled extensively. Which destination do you return to most and where would you like to go for the first time?
As much as I have traveled there is still so much to see. I don't have room to list them all, but a couple of places would be the Serengeti, Tahiti, Nepal, and the Himalayas. I still have a lot to see in Europe so will always go back there, as well as to Hawaii, even if it wasn't home.
Store photographs courtesy of Botanica Bazaar; Leila photographs courtesy of Ann Street Studios