It's the season for entertaining, and I love to serve a special holiday cocktail to guests. This year I asked Emily Arden Wells of the beautiful site Gastronomista, which focuses on delicious cocktails and trips around the world, to recommend a party drink that's quick and easy. The Cherry Champagne Cocktail has just the right amount of sparkle for a celebration, and I love the deep, warm color—a perfect shade for winter.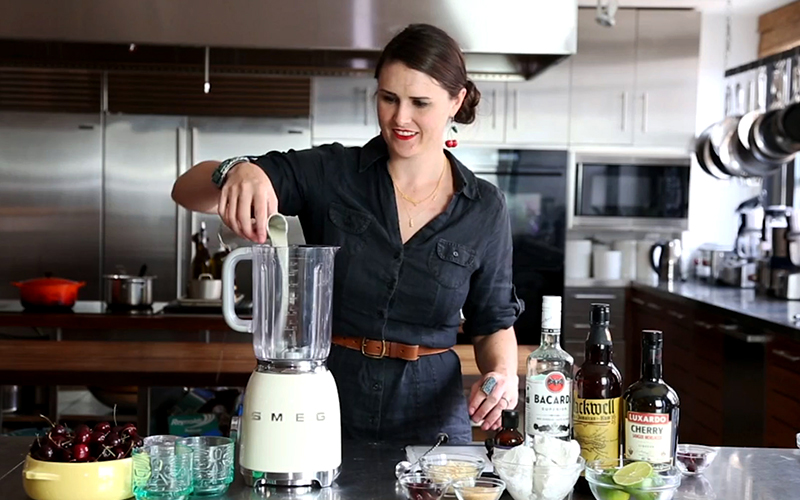 Cherry Champagne Cocktail
4oz Champagne or Prosecco
1oz Tart Cherry Juice
½oz Luxardo Maraschino
4 dashes Mole Bitters
Barspoon Luxardo Amaro Abano
Thyme to Garnish
Stir the cherry juice, Maraschino, bitters, and amaro in a mixing glass with ice. Strain into a cocktail coupe and top with Champagne. Garnish with a sprig of thyme.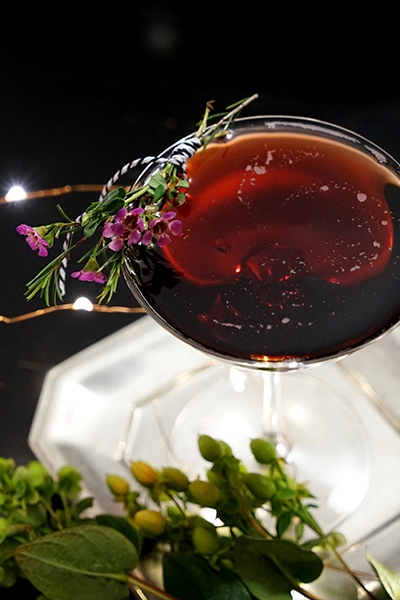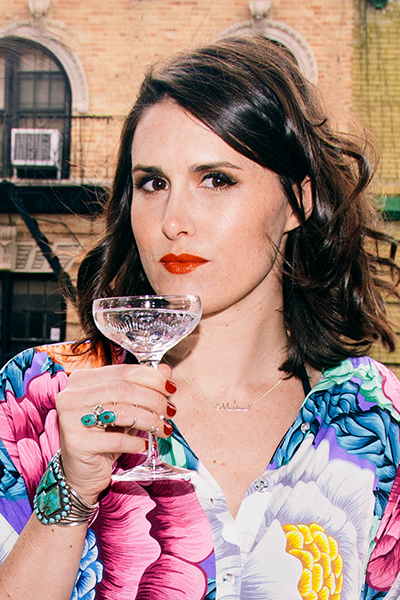 Create a Drinks Tray: The AERIN Home collection includes a Gold Linen Butler Tray and Brass Butler Tray Stand, Black Agate Coasters, edged with gold, and Crystal Glasses and Carafe decorated with hand-painted 24k gold leaf.