Rosie Thomas started her blog as a way to keep in touch with far-flung family and friends. It didn't take long for outsiders to discover her site, The Londoner, and Rosie began to blog full time. Her classic, feminine style is always on display, alongside London insider tips and photographs from her travels.
This summer you explored the island of Favignana off the coast of Sicily, and your pictures are breathtaking. What were your favorite moments there?
Favignana was a dream! We discovered it by chance and so enjoyed exploring the island. It's rare to be able to find somewhere off the beaten track in Italy, as everywhere has been covered. But Favignana is like a little time capsule far away from the world of Instagram and foreign tourists. Hardly anyone speaks English, so you can truly go for it with your Italian (however basic it may be); the locals love it and will give you a little nudge here and there. If you want a quiet escape, a true feeling of discovery, and some of the best seafood in the world, I thoroughly recommend a trip.
Earlier this year you spent time in a private camp in the small stone desert of Agafay near Marrakech. I also love Morocco—its sights, sounds, and smells inspired me to create Tangier Vanille. What sensory impressions have stayed with you from your visit to Morocco?
For anyone who hasn't been, I describe Marrakech as a sensory overload. It's quite simply mad. You walk down streets filled with crowds and noise, with aromas of herbs, spices, and food cooking on carts, horses racing by, and snakes dancing in trances while their charmers lure you in with a wink and a smile. It's very intense.
The desert is a complete contrast. The silence and peacefulness as night falls is quite spellbinding. You watch the stars come out one by one in the clear sky, and by the time you look down again you're surrounded by flickering candles. It really is a magical place. They say you either stay in the desert for one night or the rest of your life, which on the surface sounds silly, but you either hate it and never go back, or you love it and carry a piece of it in your heart forever.
Of course no one knows the power of Morocco quite like you! You've bottled it with Tangier Vanille. I was so blown away by the entire Tangier Vanille collection, the richness, the evocative spices, the warmth …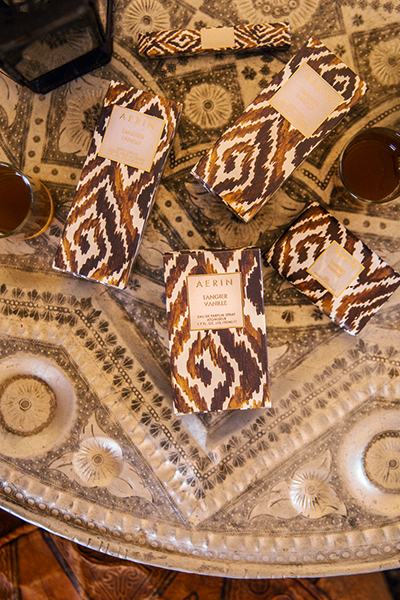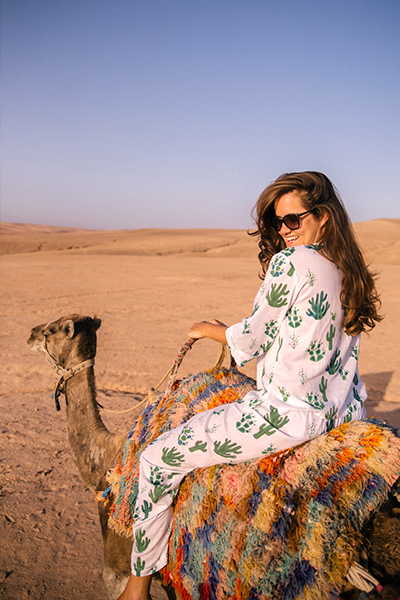 You grew up in Spain and started your blog as a way to stay in touch with friends and family when you moved to London. How has the blog changed as your readership has grown?
The blog has changed in many ways, but also not at all. In some senses it's bigger—there are more readers all around the world, I share more than I ever have, I think my photography has improved, and I'm better at sharing what people want to see. In the beginning my posts were much more basic and lacked the details people craved. But at the same time, I still write as though I'm speaking to a friend and I think the readership really appreciates that. They're my pen pals, and (thankfully) they're very forgiving of the occasional spelling mistake!
I can relate to your travel mantra: "I haven't been everywhere, but it's on my list." Where are you off to next?
You know, I feel I've neglected London somewhat this year. I've traveled like mad and have hardly had time to fill the fridge at home! Next, I plan to devote a little more time to exploring my hometown. A little time playing tourist and showing this gorgeous city I call home some love!