Sarah Ryhanen's Red Hook florist, Saipua, is the New York go-to for anyone looking for an arrangement with a touch of wild beauty. When Saipua created stunning table flowers for my Holiday party last year, I talked to Sarah about her unique floral aesthetic, her farm in upstate New York, and alternative flowers for Valentine's Day.
You didn't formally study flower arranging but you clearly have an intuition for floral design. What led to you starting the business?
My mother's soap was the impetus—my partner Eric and I began helping her brand and package it and I used the launch of that business to sneak my flower hobby in. I had become obsessed with flowers at the time and was looking for a way to make them my job. I left the art world to be a florist inside a soap shop!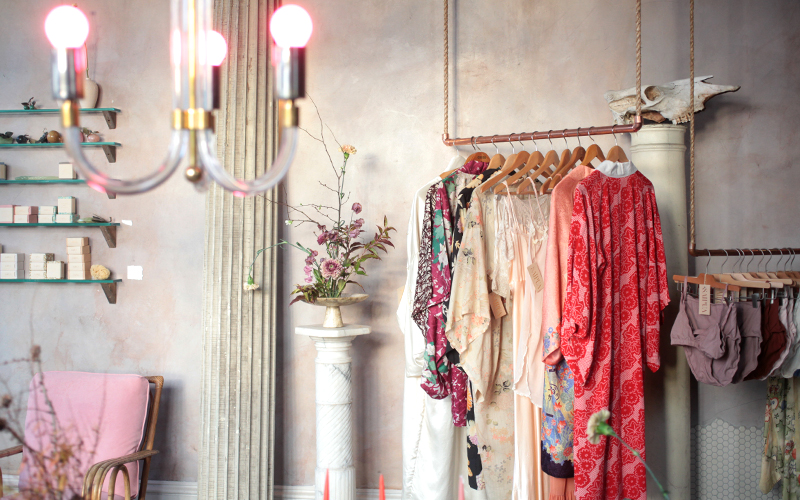 You add new Saipua soaps every season. What are the latest additions to the collection?
We just added a goat milk soap scented with basil essential oil, and a black soap made with activated charcoal and scented with real patchouli (I love this as a facial soap) but in general we're trying to keep the line really simple—we recently refined it to the best of the last 10 years.
You opened World's End flower farm in Montgomery County with your partner Eric Famisan four years ago. Has growing the flowers you use in your floral designs deepened your appreciation of the end result?
So much! Growing our own flowers has unlocked a completely new, undiscovered world of flowers for me. Just the ability to go to the field and pick the perfectly crooked stem in a row of otherwise normal zinnias—that one flower can make an arrangement sing. The farm has also forced me to make flowers more strictly seasonally; on the farm in June I may have peonies and iris and some late tulips but never a rose or ranunculus. Those things don't grow at the same time in our tricky cold climate.
What would you recommend as an alternative arrangement for Valentine's Day?
Ranunculus and anemones are two great greenhouse-grown, local alternatives to the standard rose (usually grown in South America for unfair wages and laden with pesticides)—they can certainly be pricier per stem but the singularity in their form and coloring renders them enchanting, you can't stop staring... gifting roses often feels like a mindless reflex to Valentine's Day: dig deeper, there are so many more flowers than roses.