A model, blogger, vlogger, actress, and beauty guru, 21-year-old Sonya Esman is a social media master. The Russian-born beauty grew up in Toronto and lived in Los Angeles before recently moving to New York City. Sonya's Instagram feed features fun and stylish images of her at home and abroad, while her blog, Class is Internal, grew out of beauty tutorials she posted on her YouTube channel, a platform she's been using since she was 11.
As well as your blog, you're also very active on social media. What is your favorite platform to connect with your followers?
I think it definitely has to be YouTube. I'm very expressive and love talking and sharing moments. YouTube gives you the opportunity to speak one-on-one with your audience, so they feel like you're talking to them as a friend—and to me, it feels like I'm talking to an old friend I haven't seen in a while. It's a lot more personal and intimate, and definitely more real. Although, artistically, I love Instagram, it is without doubt sugar coated and illusionary.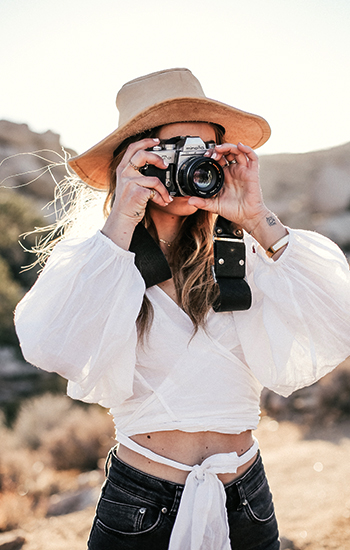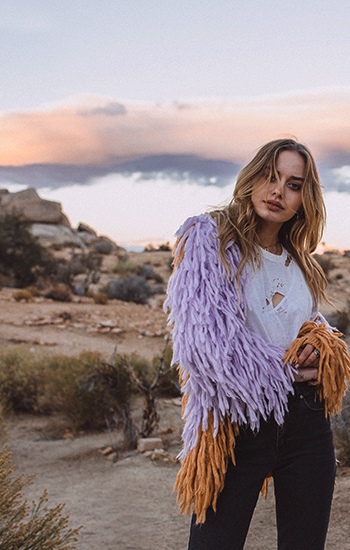 You look as at home in a pair of overalls as you do in a gown. Who do you look to for style inspiration?
There are so many people I follow on social media that don't have millions of followers, but have this mind-blowing eye for mixing clothing. So probably random photos I run into on Instagram. I'm also inspired by the styles I see walking down the street in Soho, New York or Silver Lake, Los Angeles. What is most inspiring to me isn't how good an outfit looks, but how the person wearing it is using their style to express their thoughts and beautiful personality.
All of my scents for AERIN were created from memories of places dear to me. The latest, Tangier Vanille, was inspired by trips to Morocco. Where was the last place you visited that inspired you?
The last place I visited that inspired me was the Netherlands. Amsterdam is beaming with character, and the fashion that reflects the lifestyle of the inhabitants is something I took home with me.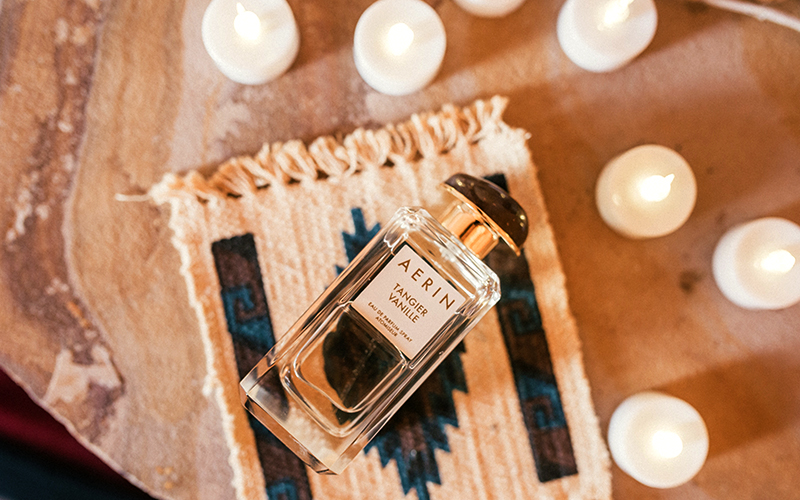 What role does fragrance play in your beauty routine?
It's crazy how attached I am to my fragrances and the memories that I associate with them. For example, today as soon as I got out of the shower, I put on perfume before brushing my hair or using any skin products. Fragrance is like music—it can bring you back to a special time in your life or make you feel like a million bucks.
You recently moved from Los Angeles to New York City (we collaborated on a video Goodbye California). What shouldn't I miss the next time I visit Los Angeles?
I've always said that my favorite part of Los Angeles is actually Calabasas, a 40-minute drive north of the valley. Taking a walk in the Hidden Hills is such a grounding and beautiful experience; it feels like paradise.