A stay at the Suján Rajmahal Palace, with its sumptuous interiors and gardens, is also a lesson in the layered history of Jaipur, known as the Pink City because of the hue of stone used for its buildings.
Built over 250 years ago as a garden retreat for H.H Sawai Jai Singh II's wife, it became the residence of the British Resident Political Officer of Rajputana in 1821, before His Highness Maharaja Sawai Man Singh II of Jaipur made it his official residence in 1958.
Today, hotel guests can soak up the atmosphere of this beautiful oasis in the heart of the city. Designer Adil Ahmad has retained many of the original features, including a marble staircase and ornate chandeliers. The wallpaper in each of the 14 individually designed guest rooms and suites was specifically designed for each space, telling the story of Jaipur with motifs such as the cypress, floral patterned borders, and geometric shapes based on stone carvings from the city's forts, palaces, and townhouses.
Other highlights include an Art Deco swimming pool overlooking the gardens, and numerous dining options that include a light-filled breakfast room called 51 Shades of Pink, and the mint-tiled Colonnade, with views over the palace lawns.
Floral Inspiration: In India, the tuberose is known as Rajanigandha, which translates as "fragrant at night." At dusk the tuberose has a rich intoxicating fragrance, while at dawn it has a dewy femininity. Two new AERIN scents, Tuberose Le Jour and Tuberose Le Soir, in suede pale blush and deep rose packaging, reflect both sides of this incredible flower.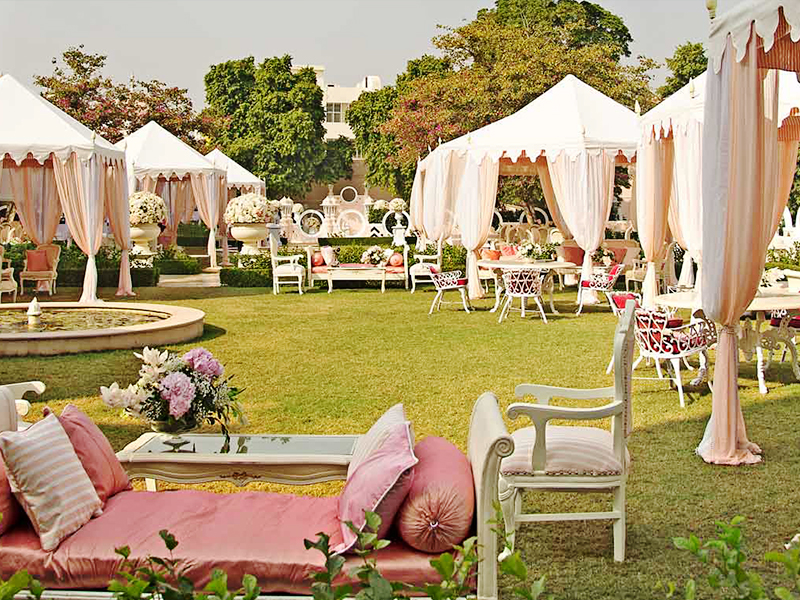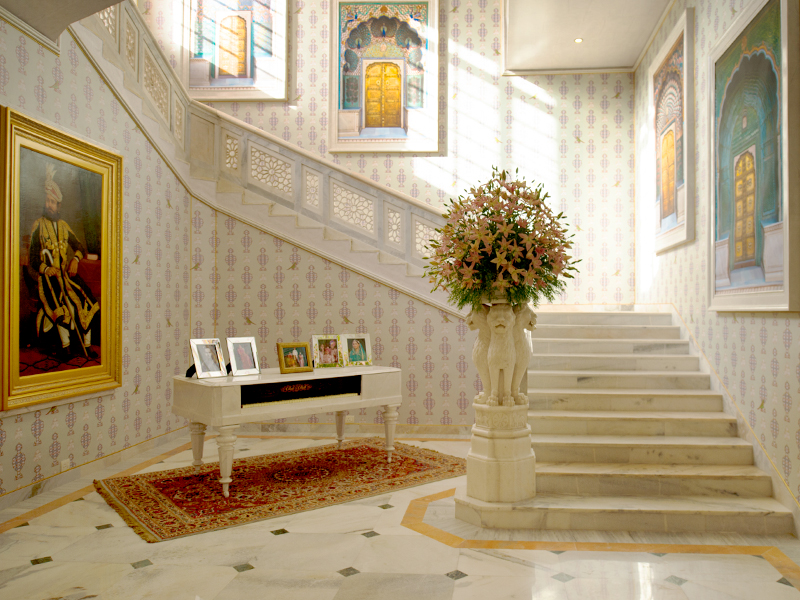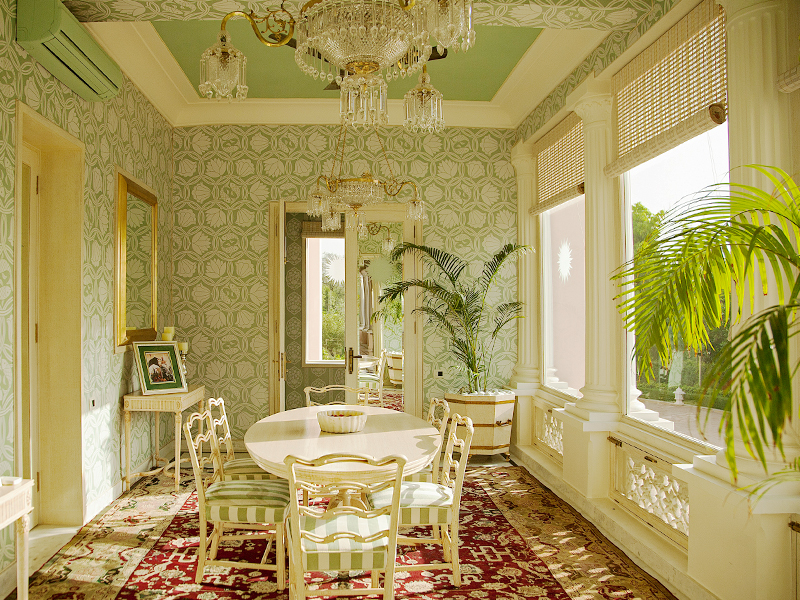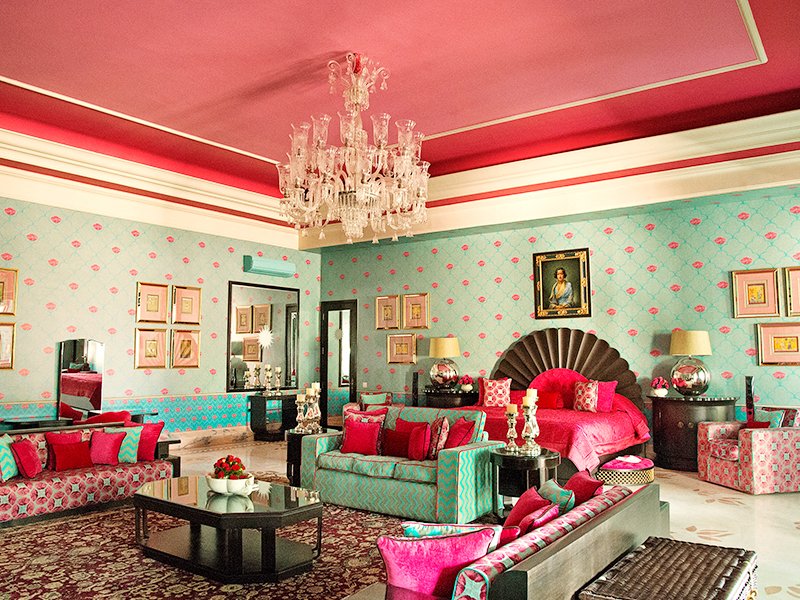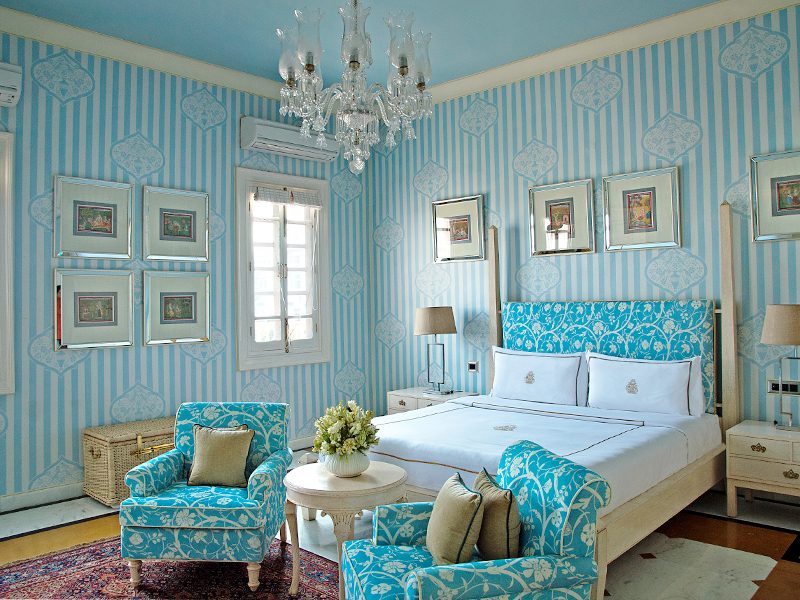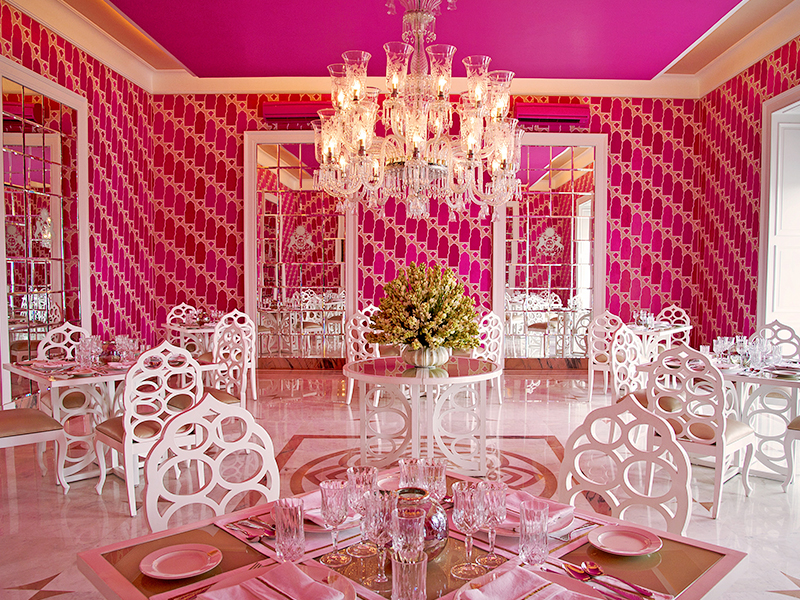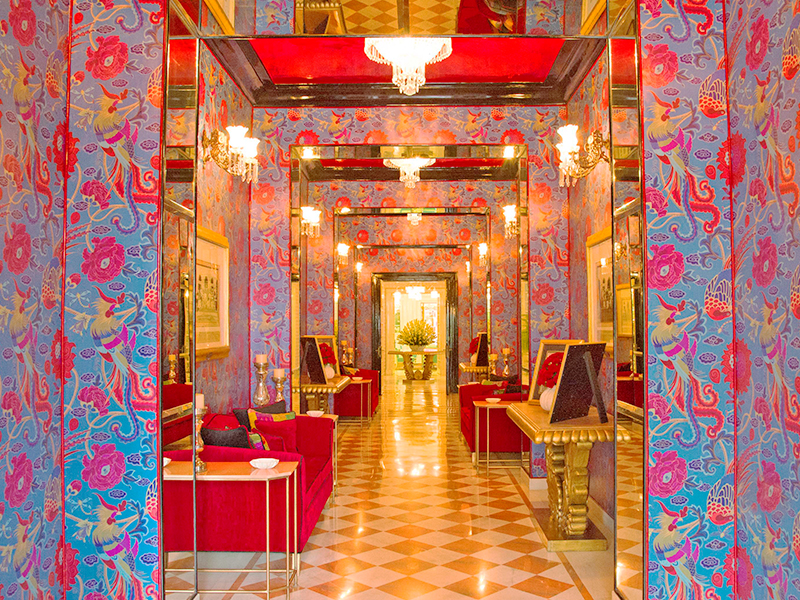 Photographs courtesy of Suján