Buying children's clothes was always a frustration for former Vogue employees, Sylvana Ward Durrett and Luisana Mendoza Roccia. With young families and little time to search for the unique and stylish pieces they really wanted, they happened upon the idea of creating a curated online resource of children's clothing and accessories from international brands. Maisonette is the result—a beautiful website, which also sells furniture, gifts, and décor reflecting the founders' impeccable taste. I asked them about balancing a new business and motherhood and their favorite children's looks for summer.
What led to the name Maisonette?
Luisana: In our minds the image of a dollhouse was, from the beginning, the inspiration behind the brand—the idea that we are a mini house of brands for mini people.
You both worked at Vogue, you Sylvana as Director of Special Projects such as the Met Gala, and you Luisana as Accessories Editor. How did you combine your past experience for this venture?
Sylvana: Vogue has certainly been our business school. Working for Anna, you gain such a wide breadth of experience and skills because you are afforded exposure to so many other projects and initiatives outside your direct purview. And, in general, the work ethic instilled at Vogue is something that will never leave us—the sense of pride in your work and the need to get things done efficiently and as close to flawless as possible. It laid such a strong foundation for us to build upon as we started this business.
Tell me about the moment you realized this was a business you both wanted to start together?
Sylvana: Luisana and I experienced so much personal frustration while shopping for our children and it became very obvious that there was this large gap in the market. The fact that there was no centralized online destination to connect discerning, design-minded customers with stylish, high-quality children's product was shocking to us. What we found was that the children's market is incredibly fragmented and it needed a unifying platform to aggregate all the incredible product out there.
Luisana: Most of what's available online is low-quality mass or expensive special occasionwear. Product in between those categories is produced, but by smaller brands and sold at independent boutiques. They don't have the scale or capacity to connect with online consumers. And so we set off to start Maisonette, and here we are today!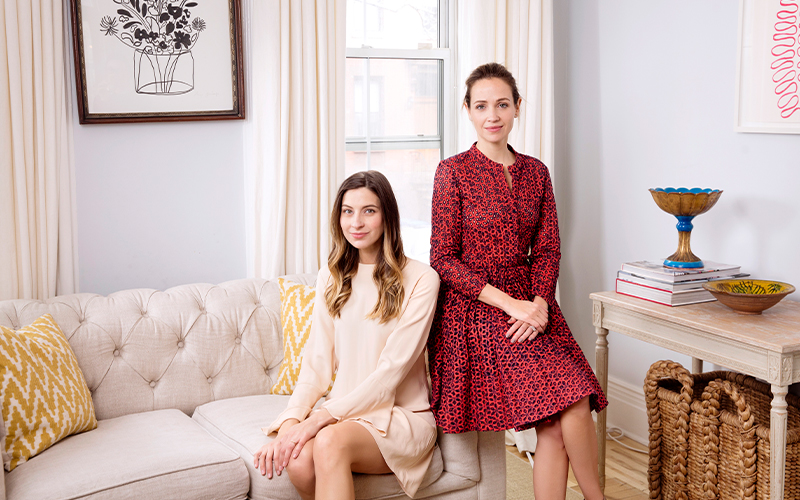 What's your favorite thing about running your own business?
Luisana: We feel a huge sense of pride when we open up our website and see our dreams turn into reality. We actually solved the problem and we did it our way, with a unique perspective on the market that does not exist. It's elevated without taking itself too seriously, it's chic and fashionable while also being accessible. It's exactly everything we had hoped for.
You both have young children, do you find that running your own business is a help or a hindrance to parenting?
Sylvana: It certainly comes with its challenges! But, in the end we are showing our children that you can have a meaningful career and still be able to prioritize family. We are building a company that values family and people's time—we believe that people are more invested, loyal and efficient workers when you give them the autonomy to manage their own work-life balance.
I'd love to hear about your favorite products for summer—could you give two recommendations for a boy and a girl?
Sylvana: I'm obsessed with State backpacks for Henry this summer—so bright and graphic and perfect for camp. Also, one of my favorite boy brands is Nico Nico—they have effortless, easy-wear staples and their Aloha shirt for summer is perfect.
Tuchinda makes little girls dresses and skirts that I wish I could find in my size. They are sweet and beautifully made. This top and skirt set is definitely making an appearance on Grace this summer. And, for the beach, Tiny Cottons has the perfect color block one piece—the color combo is divine.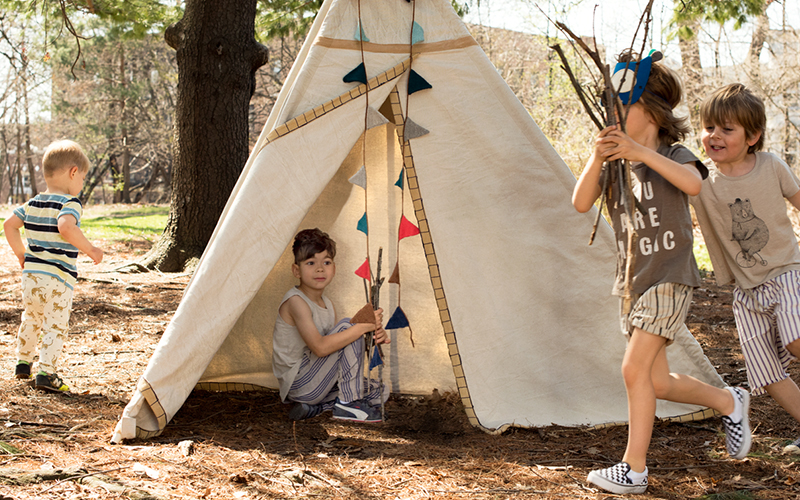 Photograph of Sylvana Ward Durrett and Luisana Mendoza Roccia courtesy of Taylor Jewell; all other photographs courtesy of Maisonette