It seems Tangier is on everyone's mind these days. A host of American and European expats has taken up residence, from designers Bruno Frisoni, Herve van der Straeten, and Veere Grenney to Pierre Berge, Roberto Peregalli, and American garden designer Madison Cox. They're building on its bohemian past when artists and writers like Henri Matisse and Paul Bowles were regular visitors.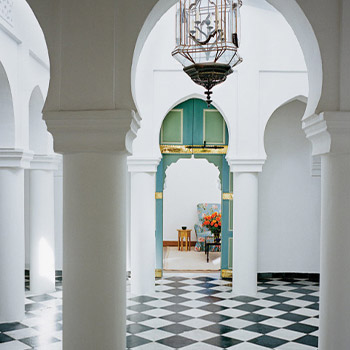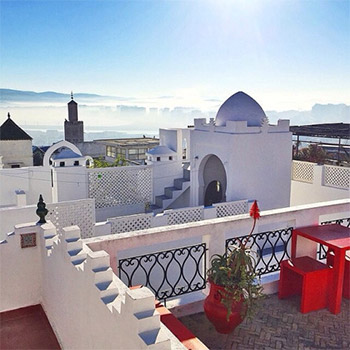 Sitting at the crossroads of North Africa and Europe, Tangier benefits from a mix of cultures, resulting in the wide avenues of the Nouveau Ville, with its Beaux-Arts facades, as well as the narrow streets and ornate architecture of the ancient Medina. Only eight miles from Spain, across the Strait of Gibraltar, it also has a distinctly Mediterranean climate, so its cliff-perched gardens are uniquely lush for Morocco. Visit the Mendoubia Gardens for some welcome shade among the trees, including a banyan believed to be over 800 years old. The scent of flowers fills the air, mixing with a medley of spices from market stalls. Don't miss the Fondouk Chejra (the weaver's market), for an inspiring selection of textiles. You can also trace the city's history at the Kasbah Museum in the former sultan's palace—I love the Fes Room, filled with silks and centuries-old Fes-blue ceramics.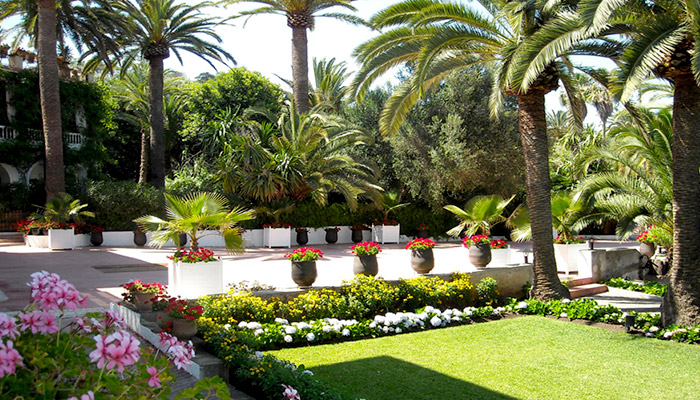 There are so many charming places to visit, from the excitement of the bustling medina to the wild beauty of the Atlantic coast and the beaches between Tangier and Ceuta. Another wonderful experience is to stay in the former summer residence of the Pasha El Glaoui of Marrakesh, now the Hotel Villa Joséphine. This beautiful, 20-bedroom white washed palace has a swimming pool overlooking the turquoise sea and gardens bursting with hydrangea and geranium.
My new fragrance, Tangier Vanille, was inspired by the city's exotic roots and heady contrasts. The combination of vanilla, bergamot, amber, musk, and saffron transports me back to this magical place.