Tanzania's Serengeti is a magical place of endless plain and sky, where visitors can marvel at a magnificent array of wildlife. June marks the beginning of one of the two dry seasons, an ideal time for game viewing (the other is January through March). There are some amazing places to stay—we opted for an authentic, under-canvas experience at the Singita Explore Mobile Camp when we were there recently. The eco-luxury tents have a vintage feel with antique-style hurricane lamps, leather sofas, scatter cushions in natural shades, and traditional trunks used as tables. There are also two dining and lounge tents to relax in after a day of exploring the remote parts of Singita Grumeti. Here are three other tent camps that get you up close to nature but don't stint on luxury.
Asilia Africa, Namiri Plains
Located in the Eastern Serengeti, Asilia Africa opened to tourists in 2014 after a 20-year closure to allow cheetah numbers to increase. The camp of eight elegant tents is the only custodian in the area, an hour's drive from any other properties. The stylish tents have king-sized beds, armchairs in muted, luxurious textiles, and large ensuite bathrooms. Namiri Plains offers prime big cat sightings and views of the wildebeest migration from November through June.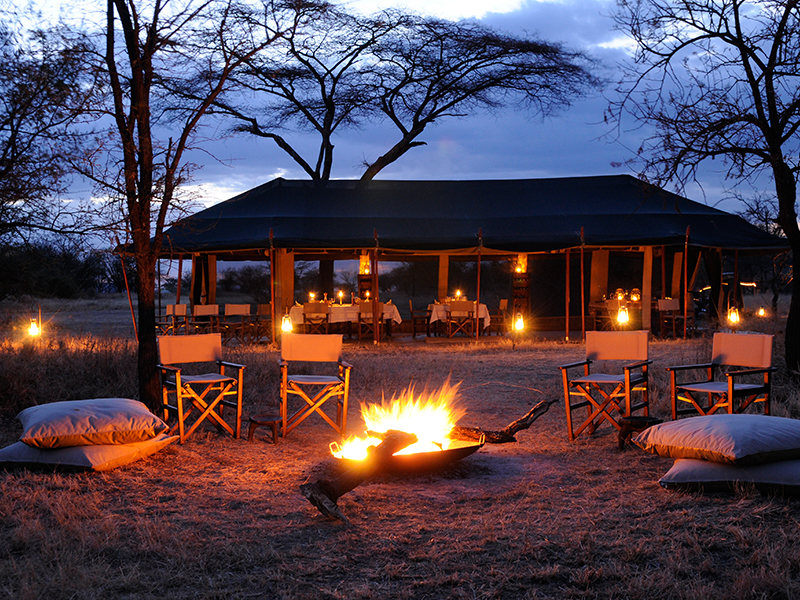 —
Azura Selous
Tent doesn't do justice to the 12 luxurious, air-conditioned canvas villas overlooking the Great Ruaha River (with a resident hippo). The spacious, beautifully designed interiors have canvas walls that open to allow a better view of the surrounding natural environment. Stylish lighting, including chandeliers in the lounge areas, as well as elegant furnishings, provide accommodation that is a far cry from traditional camping.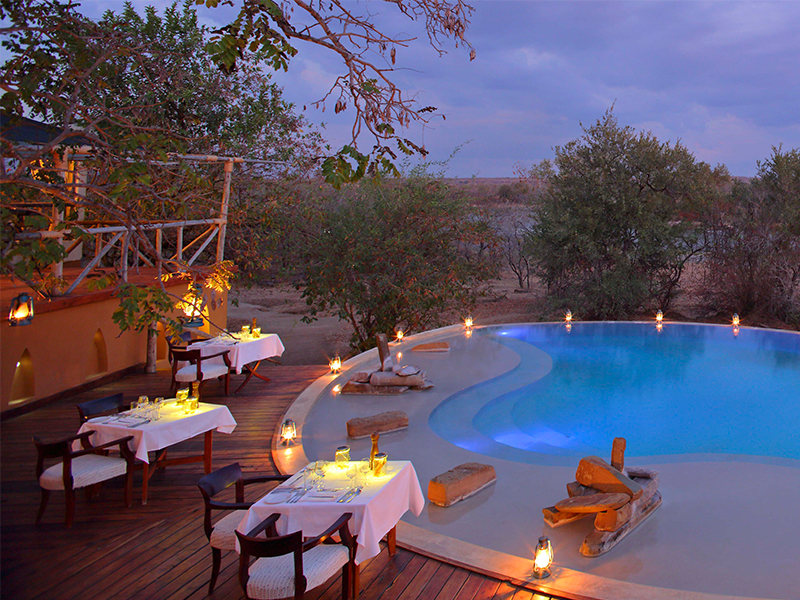 —
Sanctuary Migration Camp
As its name suggests, this camp packs up and follows the animal migration across the Serengeti, allowing for ample wildlife sightings. From April to July, the camp settles in the Western Serengeti, from August to November, the Northern Serengeti, and December through March, the Southern Serengeti. Its ten comfortable safari tents have en-suite bathrooms and a common lounge where guests can enjoy bush breakfasts, sundowners, and three-course dinners.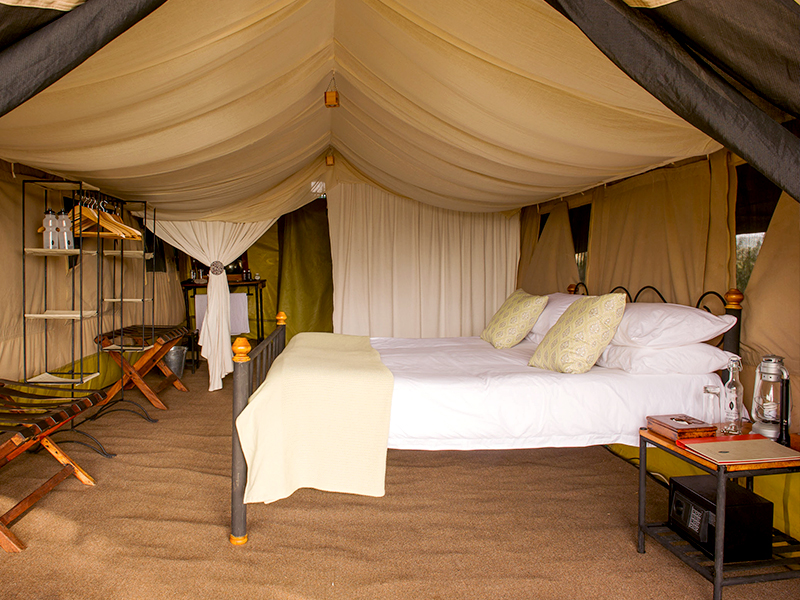 —
FOR YOUR ESCAPE