Before Taryn Toomey launched her Vogue-vetted workout, The Class, she was an executive for Dior and Ralph Lauren—so it's no surprise her waitlisted sessions boast regulars like Naomi Watts and Christy Turlington.
I've read many rave reviews, which describe The Class as a yoga-meets-strengthening workout. There's also an emotional release that happens, and Toomey chalks up the success of her sessions to this possibility of catharsis. She explains that it helps create "a clearer and more connected self," which can continue into the rest of your life.
Toomey initially ran The Class from the basement of her TriBeCa apartment building before expanding to other studios in the city. West Coast classes kicked off in March and April in Brentwood, Santa Monica, and Venice. Come fall, she plans to open a studio at 22 Park Place, TriBeCa, as well as launch a membership-based online streaming service of The Class.
In addition to expanding to L.A. and increasing her stable of teachers, Toomey has also designed a small jewelry collection of precious and semi-precious stones—delicate and feminine pieces to enhance your post-class glow.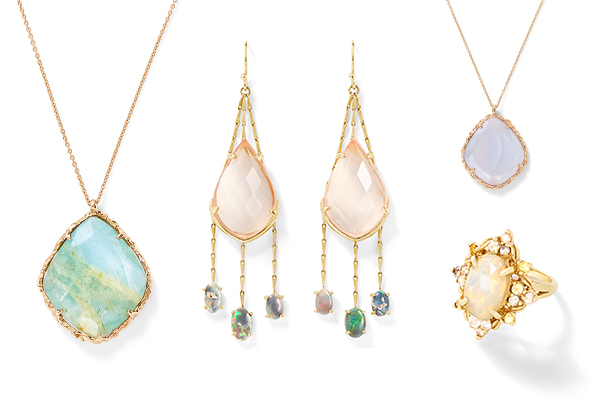 New York classes:
Mondays, Tuesdays, Wednesdays: 291 Broadway, 4th & 5th floor
Wednesdays: Bandier, 164 5th Ave.
Saturdays: The Movement, 32 West 18th St.
L.A. classes:
Mondays, Wednesdays, Fridays: MNR Dance Factory, 11606 San Vicente Blvd., Brentwood
Tuesdays, Thursdays: Ra Ma Institute, 304 Lincoln Blvd., Venice
Studio Maestro, 1547 6th St., Santa Monica (check the L.A. schedule online for days and times)
Photographs by Jaimie Baird