The rose appeals to me on so many levels—its appearance is timeless, its beauty benefits are abundant, and its subtle scent relaxes, energizes, and inspires me. I've loved exploring every aspect of my favorite flower to create three new fragrances for the AERIN Rose Eau de Cologne Collection. Bamboo Rose, Garden Rose, and Linen Rose were inspired by three different gardens, and each scent is an effortless way to make this beautiful bloom part of your life every day.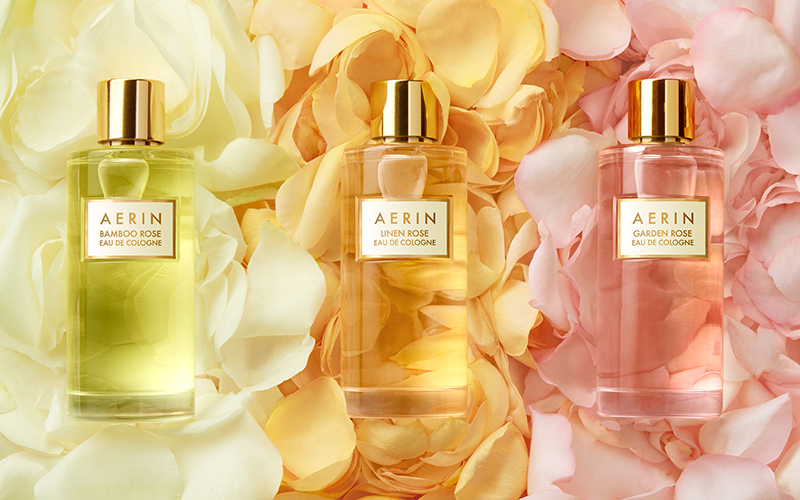 Kyoto's stunning moss gardens and Arashiyama bamboo grove were the foundation of Bamboo Rose, a delicate green floral blend with notes of Sicilian Bergamot, Mandarin Blossom, and dewy Green Leaves.
Trips to the English countryside, where wild roses grow in abundance, led to the creation of Garden Rose. This lively fragrance has fresh floral notes that incorporate White Bulgarian Rose, full-bodied Rose Bulgare, and Rose Centifolia.
Back home on the eastern shores of Long Island, I found inspiration in my garden and on walks to Georgica Beach. Linen Rose is a floral amber rose that evokes the joy of a relaxed, casual day at the beach, with cool white linen sundresses and sun-kissed blooms.
I love the AERIN Rose Eau de Cologne Collection's bottles and packaging, which perfectly captures the uplifting, fresh fragrance of all three scents. See them in our new video.
SHOP THE STORY