The Whitney Biennial examines what's happening in the contemporary art landscape with a museum-wide exhibition that always has the art world talking. For the 2014 Biennial, three curators with distinctive points of view were given their own floor. While the show frequently focuses on young and under-the-radar artists, this year some of the most exciting artists are women over the age of 65. I loved discovering the work of Etel Adnan, 89, the Lebanese-American poet and visual artist whose small, colorful landscapes are graphic and striking, especially when displayed together. At age 80, celebrated artist Sheila Hicks has long had a fascination with Pre-Columbian textiles and here she uses yards of colorful yarn to create a vibrant ceiling-to-floor column. Dona Nelson's two-sided canvases incorporate abstract painting and stitching, with the frame becoming part of the art.
This Biennial will be the last to take place at the Marcel Breuer designed building before the museum heads downtown to its new location in the Meatpacking District.
Whitney Biennial, through May 25, 2014 at the Whitney Museum of American Art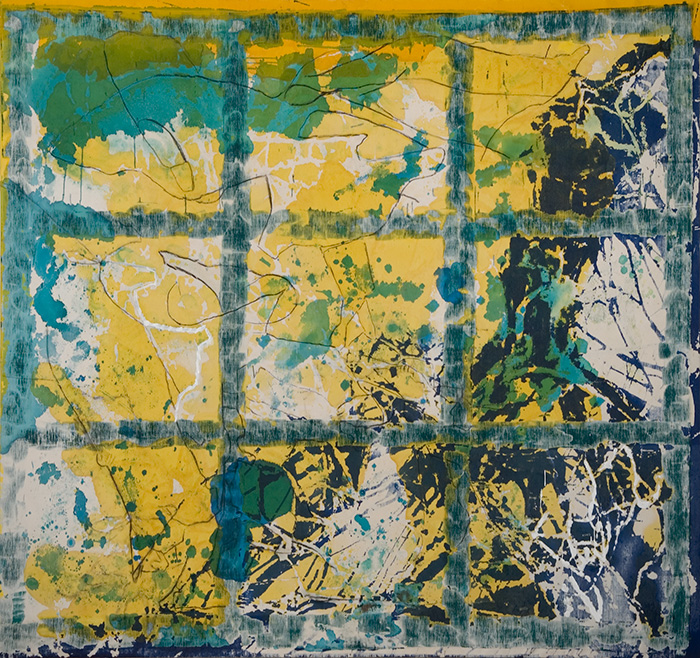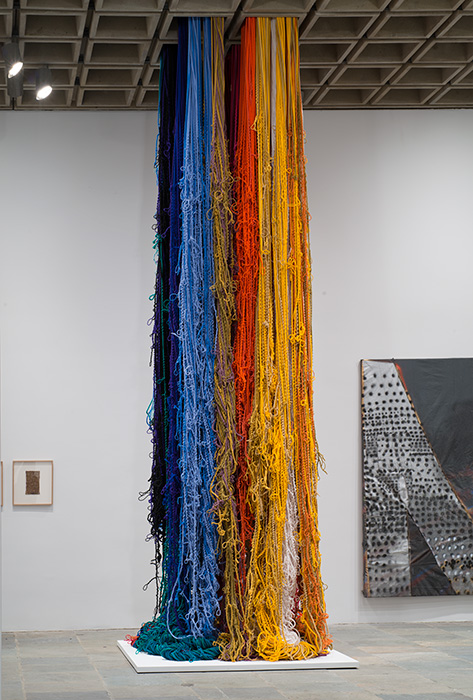 (from top to bottom) Etel Adnan, Champs de Petrol, 2013. Wool, 62 5/8 x 78 3/4 in. (159 x 200 cm) Collection of the artist, courtesy Sfeir-Semler Gallery, Beirut and Hamburg; Dona Nelson Okie Dokie, 2008 (front). Dyed cheesecloth and acrylic on canvas, 78 1/8 x 83 1/4 in. (198.4 x 211.5 cm) Collection of the artist, courtesy Thomas Erben Gallery, New York. Copyright Dona Nelson. Photograph by Gary Donnelly; Installation view of Pillar of Inquiry/Supple Column, 2013-14 by Sheila Hicks and Notley, 2013 by Molly Zuckerman-Hartung. Whitney Biennial 2014, Whitney Museum of American Art, New York, March 7- May 25 2014. Collection of the Artist, courtesy of Sikkema Jenkins & Co., N.Y., Collection of the artist, courtesy of Corbett vs Dempsey, Chicago, Photograph by Bill Orcutt.