My family moved to Vienna when I was a teenager, and while I was reluctant to leave New York at the time, it quickly became—and remains—one of my favorite cities. I have been known to pop into Café Sabarsky for Viennese pastries when I am feeling nostalgic, and I love to visit Vienna whenever possible. Here are some of my favorite places:
SLEEP: Hotel Imperial
A true, luxurious classic, the Hotel Imperial was originally planned as the city palace. It hosted Duke Philipp of Württemberg and his wife, the Archduchess of Austria, for a few years before being converted into a hotel in 1873. Famous for its incredible service and opulent décor, including a glittering array of chandeliers, this 76-room, 62-suite property still feels fit to receive royalty.
Kaerntner Ring 16; +43 1 501 100
Image courtesy of Hotel Imperial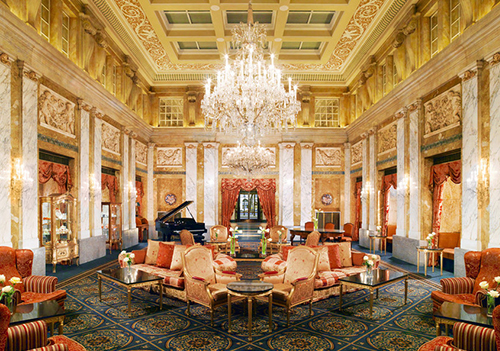 EAT: Cafe Sacher Wien
I can't resist a slice of Sachertorte from the Café Sacher Wien located in the Hotel Sacher, which is adjacent to Vienna's stunning opera house, Wiener Staatsoper. A decadently rich chocolate cake coated in apricot jam and covered in dark chocolate icing, I think a slice tastes best mit schlag, that is, with a side of unsweetened whipped cream.
Philharmonikerstraße 4; +43 1 51 456 661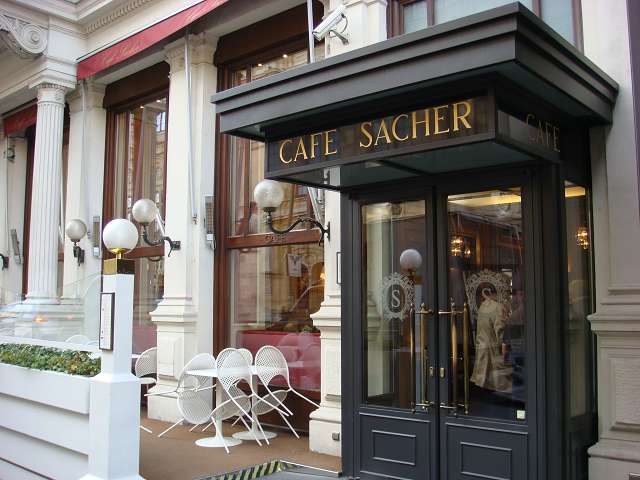 EAT: Zum Schwarzen Kameel
The long-established "Black Camel," which first opened its doors in 1618, offers two dining options. The bustling standing bar up front serves sandwiches for those in a hurry, while a more formal art nouveau restaurant offers traditional dishes such as veal goulash with homemade Nockerl (butter noodles), and Wiener Schnitzel.
Bognergasse 5; +43 1 533 81 25 ext. 11 or 12
Images courtesy of Zum Schwarzen Kameel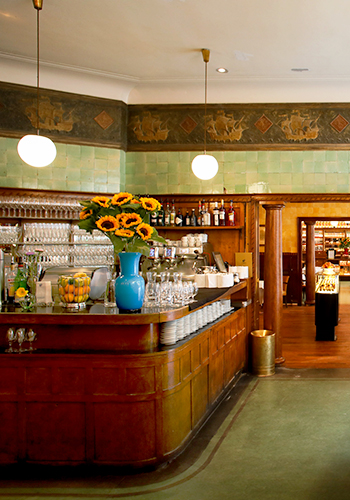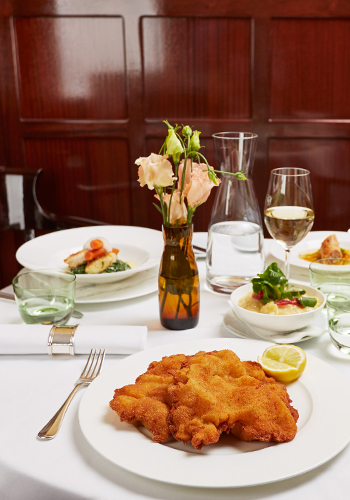 SEE: Belvedere Museum
The Belvedere Museum is a magnificent Baroque palace and gardens, split into two buildings, the Upper and the Lower Belvedere. It houses an impressive collection of Austria's art, including 24 paintings by Gustav Klimt, including one of the artist's most famous works, "The Kiss." I love the beautiful grounds, which include a reflecting pool that mirrors the building's façade.
Prinz-Eugen-Straße 27 (Upper Belvedere) and Rennweg 6 (Lower Belvedere); +43 1 795 57-0
Images courtesy of Belvedere, Wien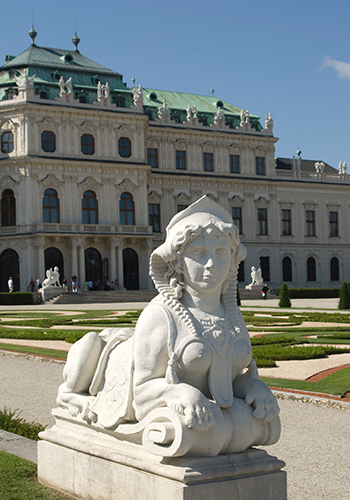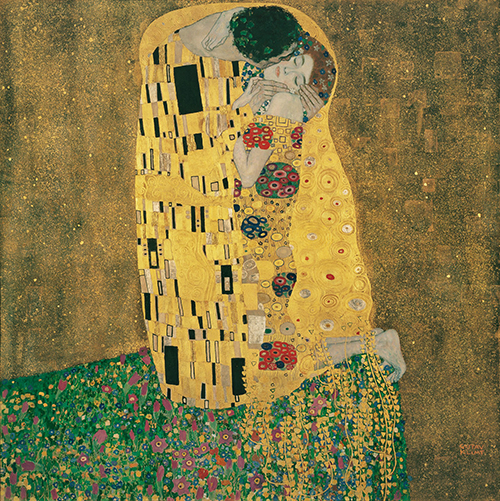 SEE: Museum of Modern Art Ludwig Foundation Vienna
In such a magical old city, it is fun to spend an afternoon looking at modern art. The Museum of Modern Art Ludwig Foundation Vienna (Mumok), has works from 20th and 21st century greats ranging from Pablo Picasso to Andy Warhol, and an impressive calendar of envelope-pushing exhibitions.
Museumsplatz 1; +43 1 525 00-0
Images courtesy of Gianmarco Castelberg and Mumok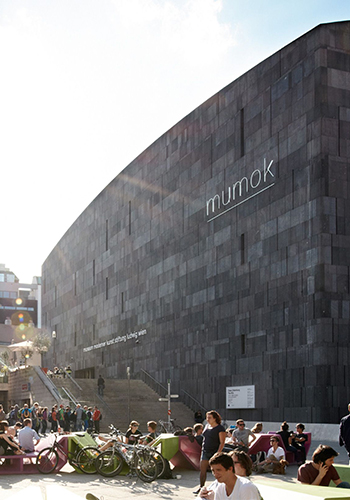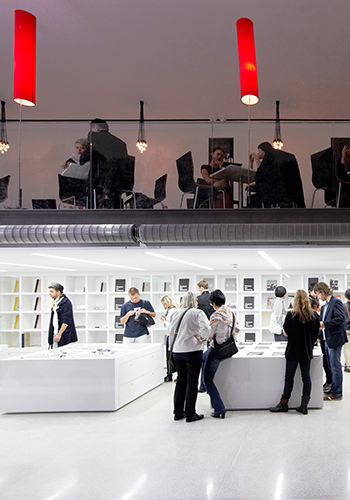 SHOP: Altman & Kühne
Established in 1928, Altman & Kühne has a modernist facade designed by Josef Hofmann. Inside, the tiny store sells handcrafted chocolates and candies made from original recipes. They make beautiful gifts, assorted in boxes that are little works of art, called Naschkasterl and wrapped in paper designer by the Wiener Werkstaette.
Graben 30; +43 1 533 09 27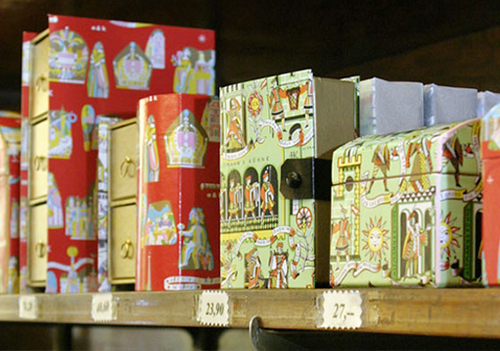 SHOP: Loden-Plankl
Loden-Plankl specializes in beautiful, utilitarian clothes made from loden, a thick water-resistant wool that makes excellent outerwear. The boutique has been in its Michaelerplatz location since 1830 and retains a welcoming Old World atmosphere.
Michaelerplatz 6; +43 1 533 80 32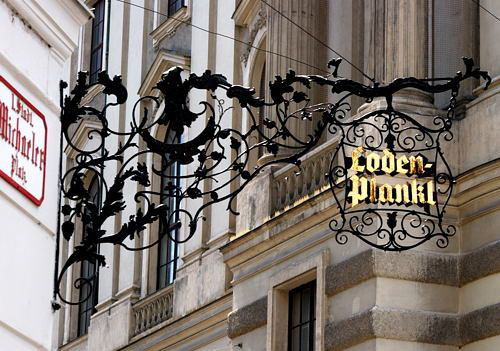 SHOP: Naschmarkt
The Naschmarkt is a mile-long stretch of fruit, vegetable, flower, and food stalls on the banks of the Wien River. It is also the location of an incredible flea market every Saturday. If you are looking to escape the bustle, visit Saint Charles Apothecary (Gumpendorfer Straße 30), which feels like a step back in time.
Between Karlsplatz and Kettenbrückengasse
Image courtesy of Volker Preusser, Österreich Werbung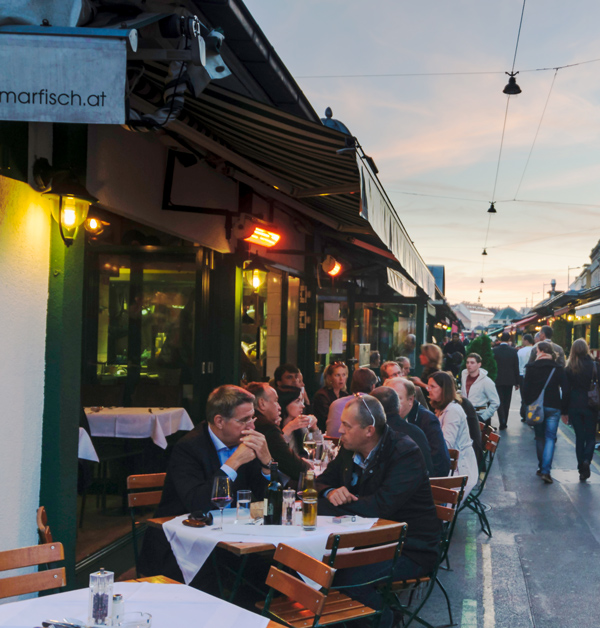 SHOP: Demel
I always remember the first time I walked into Demel, Vienna's legendary confectioner. I was charmed by the historic café, with its smoked glass mirrors etched with flowers, and the 19th century wooden cases filled with chocolates, decorative cakes, and candy packaged in sweet tins and small wooden boxes. Demel embodies Viennese heritage and tradition.
Kohlmarkt 14; +43 1 535 17 17-0