Rolling wheat fields inspired the new color in the AERIN shagreen collection. My Wheat shagreen pieces, enhanced with brass hardware, are perfect for fall.
I love to watch the colors change with the season on Long Island. The golden fields that are part of Amber Waves Farm's Amagansett Wheat Project are a beautiful shade—you can pick up their organic wheat berries and stone ground flour at the farm shop and at the Montauk Farmers Market through the end of September.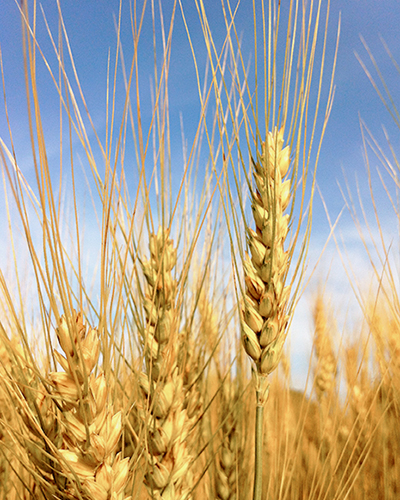 Photograph courtesy of Amber Waves Farm
I like to bring that beautiful color indoors by adding freshly cut wheat stalks to flower arrangements. The warm beige goes perfectly with white flowers, like hydrangeas and roses, and wheat has a wonderful wispy quality that gives arrangements a softer look. I have also noticed that some brides are adding wheat to their wedding bouquets for a rustic touch. One of our tastemakers, Lucilla Bonaccorsi, featured wheat in her recent wedding in Sicily, with local women carrying huge baskets of beautifully arranged wheat for good luck at the beginning of the festivities.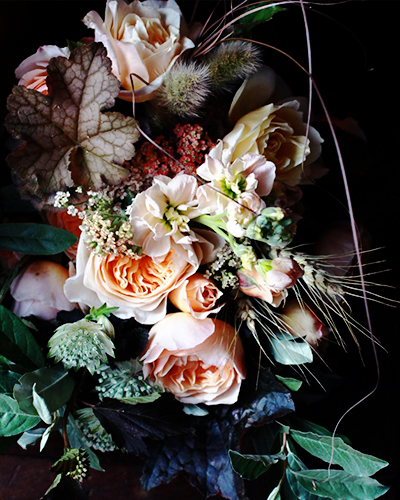 Photograph courtesy of Saipua
Shop the Story